10 Tips to Help You Sell More Copies of Your Book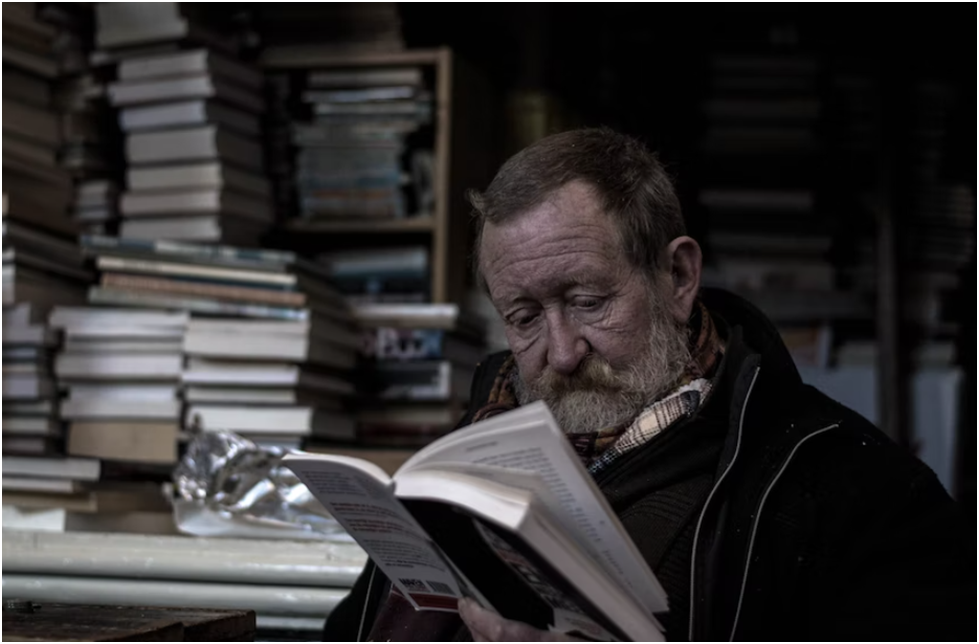 Writing a great book doesn't mean you are going to sell more copies of it automatically. You won't be able to achieve your book sales goals if you don't develop a proper marketing plan. Here are ten simple yet actionable book marketing tips to help you sell more copies of your books faster.
1. Understand Your Target Audience
When it comes to sales and marketing, you can never ignore the importance of understanding your target audience. You need to know what people in your target audience want if you want to achieve your sales goals.
A simple way you can research your target audience is by generating an audience persona. There are several tools available online that can help you generate audience personas in no time. Once you create different audience personas, you should consider getting help from a sales professional to learn how to get information from those audience personas.
Another way you can find information about your target audience is by joining online communities of book readers. For example, if you are writing a romance novel, you can join an online group of "romance novel readers" to find what goes inside the minds of people in your target audience.
2. Choose an Attractive Book Cover
It won't be easy for you to sell more copies of your book if it doesn't look attractive from the outside. You need to use a great book cover that not only gives a glimpse of the book's contents but also persuades readers to buy that book.
Developing a great book cover can get difficult for you if you don't have any experience designing the past. Only a skilled designer can use persuasive elements that make your book cover stand out. It's better to get help from book cover designers if you want to save time and effort.
3. Use Your Writer's Voice
When a reader buys a book written by a new writer, they don't expect to read something they've read a bazillion times. Readers want to read a beautifully woven story they've never read before.
This is why you need to let your creativity out when writing a book. Instead of trying to sound like all the other writers, you have to stand out by presenting your own writer's voice.
Identifying and developing your writer's voice is not a difficult process. You can consider rewriting your all-time favorite books to help you identify your writing style and your thought pattern. Other than that, you can also get help from a professional writer to help you discover your writer's voice.
4. Boost Your Communication Skills
As mentioned above, you must use your voice when writing your book. Using your writer's voice is linked directly to your ability of how well you can communicate. Being good at communication will allow you to write sentences and express ideas in such a way that they captivate your readers.
Improving your communication skills doesn't necessarily require you to be an extrovert. You can improve communication without having to force yourself to talk all the time if you read resources that can help you communicate better.
5. Develop Your Website
Your website is the first interaction people are going to have with you. As a writer, you have to ensure that you come across as a friendly, creative person by leveraging your website.
Developing your website doesn't require you to spend a lot of money. You don't have to hire developers to make your website. Learning the website development process to save money and improve your technical skills is a better option.
Before you start developing your website, make sure you explore the websites of other writers to have an idea of what your website should look like.
6. Run Ads Online
Online advertising is one of the best ways you can get discovered by your target audience and help you sell more books. Contrary to the popular misconception, you don't need to spend tons of money to run online ads. Several channels allow you to run online ads even if you are on a tight budget.
For example, you can run ads on search engines like Google to ensure that people get to know about your book. You can also run ads on digital channels to develop a deeper connection with your target audience.
7. Grow Your Network
Networking is one of the most important things you must focus on when promoting your book. The more professionals you have in your network, the easier it will be for you to get advice on presenting your book correctly.
Expanding your network doesn't require spending all your time on networking activities. If you don't have time to link with professionals by going to physical events, you can rely on digital channels to add more people to your network in a short time.
8. Build Your Email List
Email is still one of the most trusted channels of communication. If you want to convince more people to buy your book, you need to focus on email marketing as soon as possible.
Getting started with email marketing is relatively simple compared to other marketing strategies. However, things will not be easy unless you have a sizable list of email subscribers.
You will have to wait until you convince more people to subscribe to your email list. Once you have people ready to receive emails from you, you can use email marketing tools to save time and effort when sending emails.
9. Grow Your Social Presence
Having a sizable following on social channels will allow you to sell more copies of your book. You don't need to spend a lot of time and money to increase the number of your followers on social media. You can create a social media calendar to help you schedule your posts on social accounts to save time and effort.
10. Understand How Amazon Works
Selling your book on Amazon is one of the best ways to sell more copies of your book. Contrary to what many people think, you don't have to spend much time and effort learning how Amazon works for writers. Make sure you set some time aside to learn about Amazon Kindle and other Amazon selling channels.