Thought Something Special For Your Mom? Here Are The Best Women's Day Gift Ideas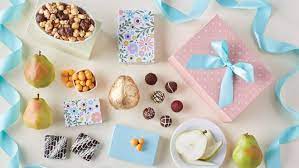 Women play a variety of roles in their life, from being a daughter to grooming their own children. They justify their role in every stage of their life by care and support towards their loved ones. Being a mother is the most loveable and the toughest character played by any woman in their life.
There are so many sacrifices that mothers render for the better of their families and children, but nobody notices it. Remembering their adorable sacrifices and the love they have given, we have mentioned amazing gift ideas that can bring a curve to your mother's face.
Mothers never hesitate to praise their children and motivate them to be the best in life. And in return, you can do something new for your mother on the occasion of women's day with the following gift ideas to thank them.
1] "Maa Ke Hathon Ka Jadoo" Printed Aprons
The world's most delicious cuisine served on your plate is from our mother's hand. The sad reality is we don't praise the taste that they cook for us. So, this women's day let's appropriate their hard work with "Maa Ke Hathon Ka Jadoo" printed aprons for the taste that usually calms our appetite.
2] Ferrero Rosher Delightful Bouquet
The package of sweetness any person has in their life is a mother who can magically solve your problem with a snap of the fingers. Expecting nothing from anyone makes it more difficult to choose the gift for them. Ferrero Rosher delight bouquet is a gift you can present to your mom to celebrate her sweetness on Women's day.
3] "You Are The Best Mom" Photo Frame
Mothers are like salt in the food, they are mostly ignored but play a very important role in our life. You can't ignore the efforts to make our life easy and deserve your reward of appreciation. The "You Are The Best Mom" photo frame can be the best women's day gift for mom to express your love and care towards her.
4] Never Stop Dreaming Personalized Metal Heart
Every woman has at least one dream she wanted to achieve when she was free to do anything in their life. Sacrificing all her dreams and rendering her whole life towards her children is the bitter truth that every woman goes through. So, you can praise them to pursue their dream again and motivate them with "Never Stop Dreaming Personalized Metal Heart" wishing them good luck.
5] Personalized Infinity Love Coffee Mug
Many working women are available who need to work at night and are even responsible for the household work. Managing both their professional and personal life make them worn out and need great support from their family members. So, you can present your mother with an elegant and sleek design personalized infinity love coffee mug for stressless work, even for a night, and help them in various aspects.
6] Evil Eye Pendant With Semi-Precious Stones
Women are very conscious about the health of their children and save them from every negative energy that can harm their children. The same care is needed for them, too, but many people don't care. Evil eye pendants with semi-precious stones will protect them from negative energies and empower them to fight against every evil thing.
7] Shibori Printed Tea Cup Set
Starting a day with high spirits and freshness for your mother can make your whole day happy. Waking up your mother with a cup of tea is a great way to impress her and provide you with a delicious breakfast. You can order a shibori printed tea cup set to enhance your surprise that will make them feel blessed to have you.
8] Goodness Of Plants In Ship Pot
Plantation and gardening is the thing that every woman love to do in their free time, and she even loves to have some exotic plants in their collection. If your mother is one of them, gifting the goodness of plants on a ship on women's day can be a good idea. Adding women's day flowers in the combo is the best way to thank her for the support she renders towards you.
9] Empower T-Shirt
This gift idea is a gesture to express the feeling of love you have for your mother. You can order a personalized t-shirt with motivational quotes and beautiful mother's day wishes printed on it. Surprise your mother with your siblings wearing these t-shirts on a women's day to mesmerize her.
Bottom Line
Women are the special gift given by God in the form of sisters, friends, girlfriends, mothers, and grandmothers. Among them, the mother lies on the top because of her selfless, caring nature taking minimum holidays from responsibilities. So, it is our responsibility to praise them for their hard work and dedication to making our life better.
Though you can't match their love, you can make them feel special on various occasions like women's day. And presenting the above gift can help you to show your concern towards her and even make her day special.