The Do-It-Yourself Guide for Negotiating with Your Creditors for Settling Debts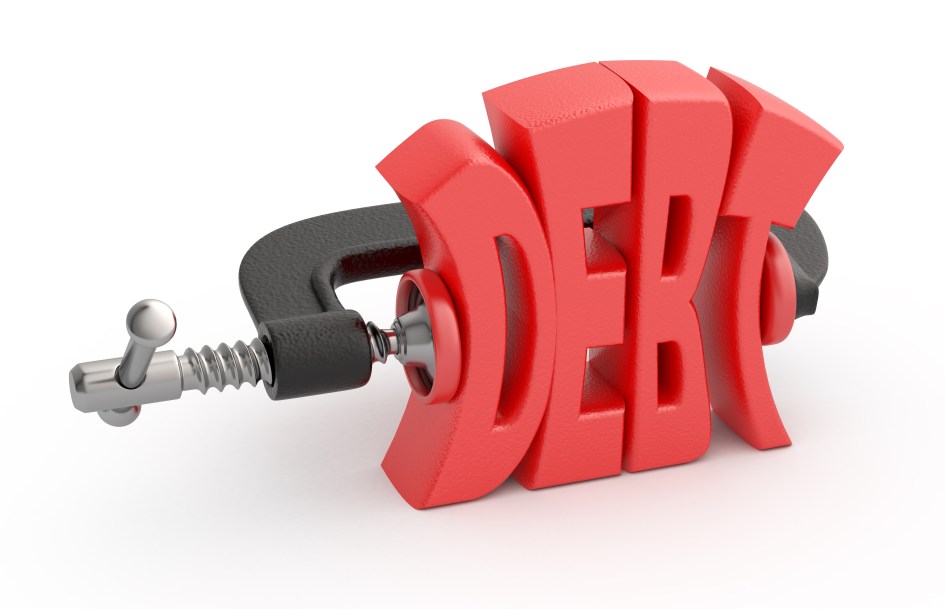 As a business owner, you have to deal with numerous aspects in order to ensure that your business is going through a phase of success. However, one thing that keeps all the business owners concerned is the fact that they have to deal with a huge amount of business debt. Not a single business can say that they have not taken loans for helping their business flourish. Businesses that gain success within a short time find it easy to clear the withstanding debts, and the ones that do not gain success easily, are stuck in an unwanted cycle of debt.
Most of the business owners prefer to negotiate debt settlement on their own instead of hiring professional companies. It is one of the most difficult tasks to negotiate debt settlements without the help of professionals. However, it definitely helps in saving a lot of time as well as money, in comparison to hiring the debt settlement companies. According to www.entrepreneur.com, almost 62% of business owners tend to maintain distance from loans, because they want to avoid debt.
With the help of the do-it-yourself settlement guide, you will be able to negotiate directly with the creditors for settling the amount of debt that you owe to your creditors. This strategy is known to work for those debts, which have already become delinquent. When creditors go through your record and see that there are several missed payments that are stacking up, chances are that they will be ready for settling your debts. Even for the creditors, receiving a certain amount of money is definitely better than receiving no payment.
Debt settlement is definitely considered to be one of the best options if your business has missed the payment by 90 days, however, it is considered to be more feasible if you are 5 months behind. You need to know that your credit score is going to be damaged and also there will be no guarantee that your creditors are going to agree with the deal that you have offered to them.
There are diverse ways of handling the debt situation and you have to understand that debt settlement is not the only option that you have. However, if you have already made up your mind to opt for debt settlement, it is best to handle the negotiations on your own instead of using the professional debt settlement agencies, which can prove to be both ineffective as well as expensive.
Knowing the difference
Before you choose DIY settlement, it is crucial that you educate yourself about the various differences that lie between doing it yourself and hiring the professional debt settlement organizations.
The first and most important thing that has to be considered is the time as well as the cost. Most of the debt settlement organizations have advertisements that claim that they are capable of reducing the business debts by almost 50% and promise to get rid of the entire debt amount within a period of 36 months. You need to know that you are going to get results that are faster when you are doing it yourself. While it is going to take two years or more for clearing your business debt by hiring an organization, you will be able to do it within a period of six months, if you were doing it yourself. Going through the debt settlement reviews is also a good idea.
If you choose the debt settlement organizations, it is obvious that you have to pay a certain amount of fee as well. It is obvious that there will be no fees associated if you are capable of settling your debts on your own by negotiating in a professional manner with the creditors.
It has also been observed that numerous debt settlement organizations are known to have success rates that are inconsistent. Moreover, the advertisements of the debt settlement organizations have also proved to be false in numerous cases. Since you are not going to get any guaranteed result by choosing a debt settlement program, whether you choose a company or you do it yourself, you can at least save time as well as extra money if you are doing it yourself.
How to settle debts yourself
If you have already made up your mind to negotiate with the creditors without taking any professional help, it is important that you know that it is going to take a lot of determination. You can consider the following steps if you are interested in a do-it-yourself debt settlement.
Determining if you are a perfect candidate
It is crucial that you answer a few questions for deciding if you are the ideal candidate for settling the debts.
You need to consider credit counseling as well as bankruptcy. It is important that you know that both of them are capable of resolving your debt amount and they involve less risk, provides faster recovery, and are responsible for giving results that are more reliable in comparison to debt settlement.
Consider if the business debts are delinquent. Most of the creditors are not going to consider a settlement until the debts are almost 3 months delinquent. It will be easier if the delinquency is for 5 months.
You need to ask yourself if you have enough money for settling your debts. Some of the creditors are going to ask for a lump sum amount, while the others are going to accept the payment plans. No matter what, it is crucial that you have the cash for backing up the settlement agreement.
Making calls
Dealing with the creditors is going to require persuasion as well as persistence. This is considered to be one of the most crucial moments of the process of debt settlement. You might either be able to do it with the help of a single call or chances are that you have to make multiple calls in order to strike the agreement, which is going to be helpful for both the creditor and you. Ensure that you are approaching your call with clear narratives and portray the hardships, due to which, it is becoming impossible for you to clear the bills.
Finalizing your deal
If your creditors have accepted your agreement, you need to finalize your deal before you make a particular payment. Get all the terms and conditions of debt settlement, as well as, credit reporting in a written form from the creditor. And after that, you can make the agreed payment to the creditor.
Conclusion
All the businesses want to save time as well as money and nothing can be better than settling the debts without taking professional help. If you follow the steps that have been mentioned above, you will be able to do it without any hassle.