Scope and career opportunities after completing a German language course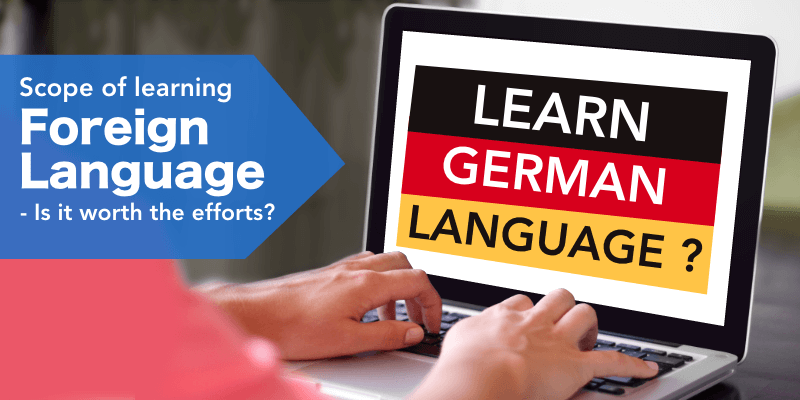 Learning German is not just about the semantics, grammar and lexicon, but there is a socio-cultural aspect to it as well.It can link your regular life to one of the most powerful and influential regions in the world, Germany. There are a plethora of rewards of learning German and here we have hand-picked some of the reasons to learn the German language, just for you!
Worldwide career prospects

Knowledge of German language provides international career opportunities, giving you an edge over the other candidates. It increases your chances of getting a job in almost every foreign country that includes German companies worldwide.See yourself getting hired quickly by employers with global business connections and German counterparts.

Increased salary potential

Employers owning multinational companies are in the hunt for candidates with bilingual proficiency, and specifically in the German language. Employees having German proficiency tend to be paid higher salaries by their employers, and even offered bigger bonuses. So, learning the German language is a definiteway to amp up your earning potential and professional desirability.

Numerous career options

Gaining knowledge ofthe German language opens the door for employment in different sectors. This includes industries within the realm of public relations, tourism, diplomatic service, embassies, interpretation, publishing, translation, entertainment and many more.Here you can get hired as:

Content writers;
Decoders;
Translator;
Interpreters;
International business affairs.
An easy way of communicating

Knowing how to speak German will facilitate smooth communication between you and your foreign business partners. Furthermore, if you are considering to study or work in Germany, then a good command in the German language is important for effective communication in everyday life, as well as your professional affairs.

Travelling becomes easy

A heightened German understanding makes it easy to travel in and around Europe. So, if you are planning to travel to Europe for leisure or business, knowing German will give you an unforgettable experience that you will cherish for a lifetime. You could also connect to people flying into your country, who are German speaker.

Understand the German culture

Learning German will additionally help you to understand and experience the culture of Germany up-close. It will diversify your outlook of the world events, allowing you to see things from a whole new perspective and build potential connections.

Facilitates higher education

An obvious advantage of Learning German is that it allows you to continue with your education at German Universities.Students with a higher level of proficiency in the German language are eligible to apply for German government grants and pursue internationally recognised degrees.
Thus, learning German will be profoundly advantageous not only at the present but also in the long run. Go ahead and apply to a German language course today!