8 tips on how to pack light for your trip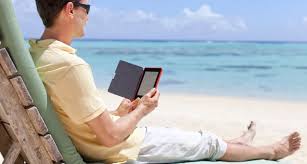 Whether you are traveling internationally via a commercial airline or gearing up for your upcoming helicopter tour, you will need to travel lightly. Commercial airlines have baggage limits, and helicopter tours are limited in space. Additionally, a helicopter tour will have weight limits per person. Although packing light might seem like you will have to leave some things behind, you can actually pack everything you need to enjoy the flight, see the sights, and even get a bite to eat.
Travel pack
In any type of air flight, it is important to secure your wallet, medicine, or other valuables. Doing this cannot be done in your pants pockets or coat pockets because you can end up packing too much, which can be uncomfortable to reach. Additionally, wearing a coat might not be comfortable in a warm plane or helicopter.
Instead, you should use a travel pack that you wear either along your waist or along your upper arm. Such a travel pack can be filled with food, medicine, or candy. Because everything you need will be in one place, it is easy to access without weighing you down.
Baggies
Food, cash, or other essentials are best wrapped in a baggy, which can help protect them in your travel pack should something spill on it. Additionally, the baggies serve as separate containers. If you label or color code each bag, you can easily grab what you need. Without several baggies, you might find yourself rummaging through a pile of gear.
Baggies can also help keep your food separate, which can be important for families with children. For instance, you can keep nuts and other proteins separate from chips or cookies. You can also include in the baggies small packets of condiments.
Compact food
Wherever you are headed, it is a near certainty that you will get hungry, and when you are 10,000 feet in the air or zooming in over the treetops, you might not have the luxury of making a sandwich or microwaving a bowl of soup. Instead, you should pack compact foods, such as the following.
– peanuts or almonds
– vegetarian cheese
– protein bars
– protein cookies
Such foods can be high in nutritional value while also being easy to eat with one hand. Of course, peanuts are a little clumsy to eat, but they are highly nutritious and can be eaten from a bag during moments of low turbulence.
Water pouch
Carrying a water bottle can be tricky, and it will tie up at least one hand. Instead of carrying around a water bottle, you can get a water pouch that attaches to your waist. Such a pouch will be equipped with a straw from which you can sip. Of course, depending on your flight, you might be limited to three or fewer ounces, so you need to purchase the right pouch to match your flying requirements.
Rolling or folding your gear
If you are flying somewhere for sightseeing, you might want to pack an extra shirt or pair of socks. In this case, you can save space by packing the shirt in a tightly folded shape, which you can then tuck into your travel bag. Similarly, you can tightly roll your socks or even a pair of shorts into a very small space that you will not even notice.
Folding accessories
Toothbrushes come in travel sizes, or you can find a full-sized brush that will fold. Other folding versions of common travel accessories include metal mirrors or knives. Folding jump drives can fit into a jump-drive case, which can double as a wallet.
Only the essentials
Traveling light is best accomplished if you focus on only what you need to both survive and enjoy yourself.
Essentials include the following.
– wallet or change purse
– credit cards with holder
– jump drive
– medicine
– snack food
– one change of extra clothing
– sunglasses
– sunscreen
Smartphone protector
Whether you are on a flight or have booked one of the amazing Bekaa Air – helicopter flights, you will want your smartphone. First and foremost, it will allow you to take photos and videos. Second, if you need assistance, you will be armed and ready. Of course, you should have your phone in a protective case to help protect against damage that might occur if you drop it. After all, you do not want to turn around, suddenly, and drop your phone on the metal floor of a plane or helicopter.
Matt McGrath is an avid traveler and a prominent writer in the blogging community. He has been to more than 50 countries. While he loves discovering new cultures and adventures, he is also passionate about sharing practical tips to his followers. If you love to travel and adventure, we recommend that you read and follow all his articles! More about him on his website – http://mattmcgrath.me