How to write good essays? The Top Hints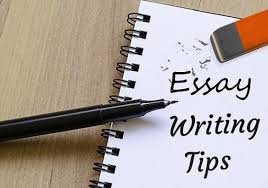 Today it's very easy to write a good essay if you have your own internet. An essay is one of the most common types of written assignments in school. It is a written piece that is meant to convey an idea or an argument. It is based on the writer's knowledge, ideas or a personal stance on an issue. There are many different types of essays: persuasive, descriptive, expository, admission, process, cause and effect essays, just to name a few. You can find all the necessary information here professays.
Before social media and the Internet took over everyday life, when students needed essay help, the essay writing ability of friends and family came in handy. Back then, if you had a problem with writing your essay, asking for essay writing help from a classmate or your older brother was a viable and effective solution, as people then had spare time to help. Fast forward to the digital age of the 21st century not only is everyone busy, but everyone is overrun with tons of work, both in school and the workplace.
You most certainly have already been taught how to format an essay back in grade school. Regardless of the type of essay, the format more or less adheres to the 5 paragraph system, especially if the word count requirement ranges from 400 to 900 words. The first paragraph contains the introduction and the thesis statement, the next three paragraphs for the body that is composed of your arguments and supporting evidence, and one paragraph for the conclusion. For longer essays (900 words and above), the format remains the same, only with an increased number of paragraphs within the body, and the only differences will be in the citation style and referencing.
While personal, informal, descriptive, and narrative essays rely more on the argumentation and writing style of the writer, the same does not apply when you are writing argumentative, persuasive, expository, and classification essays. These types of essays need to be supported by evidence and resources, therefore necessitating the need to reference and cite properly. As a result, you also need to master the different citation styles so you can write essays that require research and citing of resources. Mastery of the characteristics of the major academic citation styles is not only beneficial to your essay writing ability, but also a boost to your skills in writing a research paper.
Citation and referencing style for essays and research papers:
APA Citation Style
MLA Citation Style
Harvard Citation Style
Chicago Citation Style
It is very easy to write an essay just you need to know how to write and you can write it everywhere and anytime