How to Grow Your TikTok Account Successfully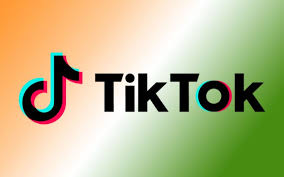 You may already know that growing a successful TikTok account is pretty difficult, even though it's still a relatively new company. Believe it or not, TikTok has grown to now have over 500 million monthly users around the world, and it's showing no signs of slowing down. In its first business quarter alone, it gained 188 million subscribers, making it one of the most popular new apps in history. It's clear at this point, then, that TikTok is one of those platforms that could be great for your business growth. Let's talk about this a little bit more in-depth, and look at the best approach to growing your TikTok account successfully.
Be Original With Your Content
Being original with your content is always going to pay off, no matter how difficult it might be to achieve this. If you're posting the same content that everyone else is, then it's going to be very difficult to stand out from the crowd. This is why you need first to explore what your niche and industry are and then think really hard about what nobody else is doing within that industry or niche. For example, the biggest trend right now is lip-syncing videos. You can get on this bandwagon occasionally, but don't make this the basis for every upload.
Upload Videos Every Day
If you're someone that is serious about growing a successful TikTok account, then you have to be in it to win it. This means that you've got to put the hard work in and continue to create awesome content that your community is going to love. Your audience isn't going to stick around for too long if you fail to upload regular content – they're going to move onto someone else. In this hyper-competitive climate, it pays to upload videos and content in general as often as you can.
Use Popular Music
There is the argument for going against the grain, but in the bubblegum world of TikTok, the opposite is true – it actually is going to benefit you more if you use popular music in your videos. You'll find on the app a plethora of popular songs to choose from, so it won't be hard to find music to sync up with your content that everyone is going to love. While it may not be super underground, using popular music is going to attract the masses.
Consider an Outsider
Believe it or not, there are plenty of third-party companies out there that are always on the lookout for new collabs with TikTok users. They want to help you grow that following just as much as you do, and their services reflect this kind of drive.
If you're sick of the everyday grind and you want an expert to take over, check out some of the options out there. As long as they comply with TikTok's third-party policies, there's going to be nothing wrong with capitalizing on someone else's expertise.
Final Thoughts
Nobody said that it was going to be easy – but, then again, nobody said that it was going to be virtually impossible, too. Just like with Instagram a couple of years ago, TikTok has exploded onto the youth app scene, and with the kind of growth we talked about earlier, we don't think we've seen the last of it.
If you are serious about growing your TikTok account and earning those coveted hearts, then we suggest taking a page from our book and trying some of these helpful tricks and tips. Lastly, don't be afraid to ask for help – there are plenty of experts out there who can be trusted to turn you into a success.