Create Killer Contents With These 11 WordPress Plugins Must-Haves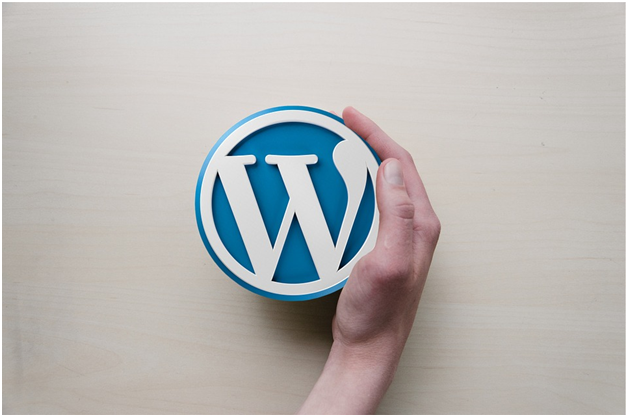 Everyone knows that in this era of digital marketing, it takes a lot more than hard work to create the types of content that sell. You'll also need some online tools that will help you not only to schedule your posts but to support your content creation by finding the best relevant keywords, checking contents for plagiarism and find high-quality royalty images, to name few.
WordPress is one of the most in-demand platforms, powering more than 30% of the internet. With that being said, it only fits that you take advantage of it.
Are you looking for the best tools to aid you in creating killer contents? Then today is your lucky day. We've hand-picked the best plugins that every WordPress user needs to have. But before that, one needs to make sure you know how to write compelling contents for your website.
Web Content Creation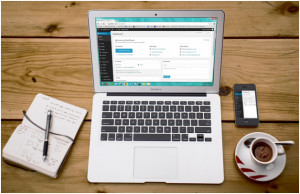 Website Content Creation refers to the process of creating written or visual contents that your target audience will find useful and appealing. By generating topics ideas with your buyer's persona in mind, you can inform, educate, guide entertain, or even affect their decision-making. With content writing, you can attract your target audience into visiting your website and turn them into paying clients.
Why Outsource Web Content Creation Services?
It takes time, skills, and dedication to create compelling contents. The thing is, not everyone is capable of writing the type of contents your target audience wants and needs. This is why hiring a content creation agency is always a good idea. Thankfully, tons of business process outsourcing solutions can cater to your content needs. You get to access the talents of creative writers who knows and understands how the content creation process flow while you focus on other aspects of your website.
How To Generate Ideas For Web Content Creation
Whether you choose to write the contents on your own or is thinking of hiring an agency, it pays to learn how to create contents the smart way. Here are content creator ideas to help you achieve a smooth content creation workflow.
Think about what your target audiences might find interesting, engaging, and useful.
Ask for customer's feedback and create contents that will answer their questions.
Check what your competitors' contents are and make better versions of it.
Come up with solutions that your clients usually come across.
Take advantage of websites where your potential clients could be asking relevant questions within your areas of expertise.
WordPress Plugins Must-Haves
Now that you have an idea on web content creation, it's time to introduce to you some of the WordPress Plugins Must-Haves this 2019. Are you ready? Here we go.
Plagiarism Checker by smallSEOtools.com
To reach a better rank in Google, and get ahead of your competitors without getting penalized is by making sure your contents are not only useful and engaging but are unique as well. Small SEO Tools helps you check both old and new contents on WordPress for plagiarism.
Good Read: Plagiarism: It's More Than Just Borrowing Words
Image Inject
All of your posts need to have high-quality images to support your ideas and prove your point. Image Inject allows you to find and save free images you can use on your posts, depending on the keywords you'll be searching for. ALT and title tags are populated automatically, and you get to choose among the image sizes available. Some of the sources of images in Image Inject is Pixabay and Flickr.
Good Read: 5 Things That Belong on the Front Page of Your Website
Simple Content Templates
Tons of bloggers use similar formats when creating their contents. But why settle for one if you can use various templates for your posts? Simple Content Templates lets you choose between many content templates, allowing you to create special blog posts that will surely catch the attention of your audience.
Editorial Calendar
Scheduling is also an essential part of your content marketing. Editorial Calendar lets you edit, archive, and schedule posts on your desired time and date, giving you the full power of which contents to publish and when to make them live.
Word Stats
This plugin aids bloggers to check the quality of the contents. It creates a report that helps you track the word count, readability of your posts, and what top 20 keywords are related to your content.
PrePost SEO
This WordPress plugin lets you check your content's SEO score. It has a grammar checker, plagiarism checker, and SEO score checker. It can also analyze Meta Tags, calculate keyword density, count links, check link credibility, and warn you if there are any broken links, etc.
Yoast SEO
One of the top must-have plugins for WordPress is Yoast SEO. It has a page analysis feature, checking how SEO-friendly your contents are and how easy they are to read. It also has a specific way of telling you how much your keyword density is and if your focus keyword is in your title and meta description or not. It serves as the ultimate tool in lightening up your SEO copywriting load.
Zedity
Visually attractive contents quickly grab attention. Zedity plugin makes this a reality by allowing you to use WordPress themes and unique designs on your webpage. Alter the look and feel of your page in minutes even if you have minimal coding knowledge.
Search Everything
As your blog grows and as time passes by, one can't help but forget everything you've posted on your website. To help you check all of your posts and link to them while you create content. This way, you can create fresh content every time, letting you avoid creating duplicate contents and even keyword cannibalization.
Canva
If you're interested in creating your images for your page and blog posts, consider Canva Plugin. You get to choose from the many templates and designs and get to edit icons, banners, images, and even infographics like a pro. No need to worry about copyright as everything you create is free for use.
Shared Counts
This is one of the social media plugins you need for your blog. You can easily add your social media sharing buttons, letting site visitors share your contents on different social networking sites. It displays how many shares your post got for every platform, giving you an edge every time someone shares your contents on social media.