Don't Have Turnitin? Use Prepostseo as an Alternative to make Plagiarism Report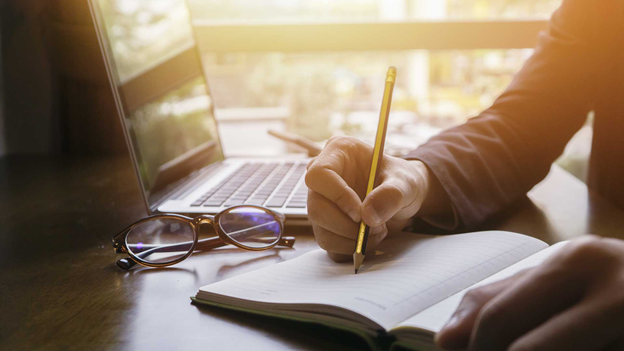 Plagiarism is a serious offense that refers to present other's idea or expression of ideas into your writing without following academic ethics. That is not necessary if you did it with consent or not. On a daily basis, numerous content uploaded around the world that can be published an article or an unpublished piece of work. It is necessary to avoid plagiarism by credited the author's idea or work properly. For the students, scholars or even for the content producers it is important to check plagiarism through the plagiarism checker software.
You can find out multiple plagiarisms checking software online. For academics, Turnitin has commonly used software that is available for the thesis scholars and institutions only. It is licensed software and only institutions and academic bodies can have the subscription of this software. No doubt it is one of great software but not easily be available for the students and writers. You cannot make your own login on Turnitin, only your institution can allow access to that software to check plagiarism.
Why everyone can't access Turnitin?
Turnitin is a licensed based database that gives access to the thesis and published the database. It is commercial plagiarism checker software and only institutions are able to get its license. Students, scholars or the content writers cannot get their persona license for Turnitin. To check plagiarism with the Turnitin you have to consult your professors so they will assign students to log in to use software for the time.
An ultimate alternative to make plagiarism report – Prepostseo
Prepostseo is an ultimate alternative for the students, scholars and content writers to make plagiarism reports. It's completely free and available for all. It has more than 95 free tools for the users that make it best alternative than any other plagiarism software. All you have to just register through Prepostseo.com to avail its features. The software provides you three main tools related to education & writing, website management, and domain tools. It's an ultimate partner for everyone to check plagiarism and have a quality piece of work.
To check plagiarism on prepostseo writer has to upload a complete document through the login that was created once. The software will run the document by checking it through all available databases and generate a complete report. The process only took a few minutes and the complete plagiarism report is at your desk. It has advanced tools that help to find out the citations, paraphrasing, and spelling errors as well as give guidance to correct them. You can avail all the features with no subscription or charges.
Best tools
Prepostseo is one stop solution for the writers to resolve writing error and be proficient. It is the best alternative to check plagiarism if you cannot have access to a paid tool. The software offers some remarkable tools that not only provide education writing solution but also helpful for domain solution and web management. Here are some that help experts and scholars every day:
Education & writing
The software has some customized tools that help a writer to produce a refined piece of work. Here are some useful tools:
Plagiarism checker – it helps to check plagiarism and identify the citations and references.
Grammar checker – you can review the grammar as well.
Word counters or spells checker – no need to worry about spell error.
Article re-writing – for article and content writer it is a useful tool.
Plagiarism comparison – generates plagiarism reports or can compare them.
Readability checking – it helps to find out the readability of the article.
Keywords & total word – highlights the keyword.
Back links verification – it is an effective one for SEO writers.
Paraphrasing tool – you can properly paraphrase your article.
Text compare – check the quality of the text.
Domain tools
Prepostseo not only helps in writing but also useful software for domain management issues. Here are some useful domain tools:
Domain Authority checker – it helps to have a check on the authority of domain
Blog search tool – find out the blogs.
Links extractor – extract the links and get them used.
Domain IP history – review and get the complete domain IP history.
Bulk authority checking – it helps to check more than one authority as well.
Page authority checking – find out the page authority.
Social media counter – can get social media statistics.
Google PR checker – check the page rank on Google.
Back links maker – easily manage the back links.
Website management tools
For the web designers and managers it is an effective option with the following tools:
DNS record checker – instantly check name server propagation.
IP location – mange and identify IP.
DNS report – can have complete DNS check report.
Google index checker – find out the site is on Google server or not.
Server port scanner – helps to find out IP address hostname etc.