Do you want to buy CBD? I'll tell you what you should pay attention to when you buy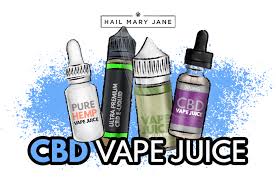 Have you informed yourself enough about cannabidiol and now you would like to buy CBD? But you're not sure which manufacturer and which product should it be? We inform you. There are big differences in quality and price and, therefore, not all cannabidiol products are worth it.
In this purchase advice, we inform you what to consider when buying CBD oil, CBD edible, CBD cream or even CBD ejuice online. In addition, we provide useful advice and information at hand, with which you can find out the quality independently and not fall into the trap of inglorious manufacturers.
Comparison of cannabis products: Some important data.
The comparison of CBD products is difficult. Because there are preparations that can be applied externally and products that you take. In addition, you should pay attention to the variants and the respective concentration, this is especially true if you want to buy oil or CBD capsules. The cannabis oil products that are commercially available have a concentration of 5%, 10%, 15%, 20% or 25%.
– The concentrates are standardized to the form of cannabidiol and carboxylic acid or to pure CBD throughout the spectrum.
– Cannabis oil from CO2 extraction is standardized at a concentration of 5% to 500 mg of CBD and 10% to 1000 mg of CBD.
– 10 ml correspond to about 275 drops.
– With a dose of 2 x 5 drops (concentration 10%), you take 2x 18.5 mg of CBD.
– Hemp oil with a low cannabidiol concentration of 5% is suitable for users who have no previous experience.
– Preparations of 10% or 20% can be taken for long-term treatment or for more serious conditions.
– The highest dose is provided by the pastes and crystals.
If you want to buy CBD, you should pay attention to the price.
The higher the concentration of the cannabis product, the more expensive it will be. A cannabis oil with 5% CBD is the cheapest and should not cost more than 50 dollars. Preparations with 10 percent or 20 percent cannabidiol average between 100 and 200 dollars. Keep in mind that the effect is not necessarily greater if you choose a highly concentrated cannabis product. Because quality and effectiveness also depend on the extraction method. Therefore, be sure to order only full-spectrum CBD oil, which was obtained from the CO2 extraction. In general, however, it is almost always worth resorting to a higher concentration of cannabis oil or cannabidiol product, since the costs per milligram are significantly lower.
Why should I buy full-spectrum CBD oil?
The natural CBD of the hemp plant can be obtained in two different ways, as insulation or across the spectrum. In the first, the extract obtains a pure and isolated active substance, that is, pure cannabidiol. This does not contain other active ingredients.
Full Spectrum CBD Oil not only contains cannabidiol, but also many other important substances and terpenes from the cannabis plant. These include cannabinoids such as CBN, CBL or CBCVA and active ingredients such as beta-caryophyllene, myrcene or limonene.
For many years, scientists have been the most effective in isolating cannabidiol. But now it has become clear that full-spectrum products work better on most complaints. Therefore, they are recommended by medical professionals. A cheap offer is not always useful if the concentration is too low or if cannabidiol is not included. Because there are many black sheep among the manufacturers that sell ineffective plagiarism and make the label an incorrect quantity of the active ingredient.