4 Hacks Every Kroger Shopper Needs to Know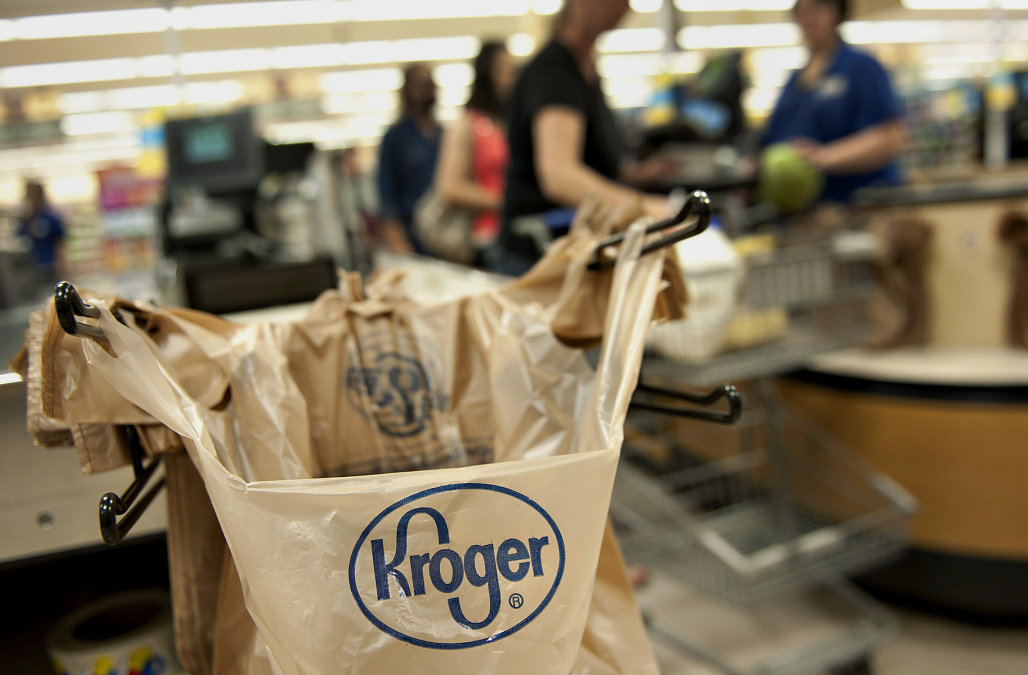 If you shop at King Soopers, Fred Meyer, Smith's, Fry's or Ralph's, you are familiar with Kroger. You may even love them because there are so many other ways to save. The Kroger Company family of stores is made up of over 24 brands and is the largest general retailers in the country—second only to Walmart. Kroger use to have many names, but you can save the same way at nearly all of them.
Sign up for the loyalty card.
This is actually an obvious one. Create your account with your local Kroger store and load digital manufacturer coupons from your store's site to your account so you do not have to clip paper coupons. These digital manufacturer coupons cannot be combined with paper manufacturer coupons for the very same product.
Stack a manufacturer coupon with an in-ad store coupon and rebate app offers.
At Kroger stores you can stack one of manufacturer coupon (digital, printable or paper) with an in-ad store coupon at the register. Coupons in your local Kroger store ad may be store or manufacturer coupons. If they are manufacturer coupons, "manufacturer coupon" will be printed on it. Keep in your mind that you can only use two printable Internet coupons per manufacturer, per customer, per day. And when you are buying multiples of the same products, no more than five manufacturer coupons for that product will be accepted in that same transaction.
Get up to $1 off per gallon with fuel rewards.
Every dollar which you spend at a Kroger store is normally worth one fuel point (with the exception of gift card purchases and special promotions). There is no any limit to how many points you can accrue from kroger fuel points survey, but keep in your mind that points reset every month and you can only use points for up to 35 gallons of gas. Check the bottom of your receipt or sign into your account to see how many fuel points you have accumulated.
100 fuel points = 10¢ off per gallon of fuel for 1 fill-up at participating gas stations (i.e. Shell stations).

100 fuel points = 10¢ off per gallon of fuel for 1 fill-up at a Kroger store.

200 fuel points = 20¢ off per gallon of fuel for 1 fill-up at a Kroger store.

1,000 fuel points = $1 off per gallon of fuel for 1 fill-up at a Kroger store.
Order groceries online, pick up at the store and use coupons.
Kroger and some of its affiliate stores item like Fred Meyer are now offering ClickList, a good service that lets you can order groceries (deli and produce items included!) online to be picked up curbside at the store. And yes, you can use digital coupons loaded onto your loyalty cards!
Kroger's online ordering is a cinch. Create your account and enter in your loyalty card number. Recently purchased items and even recommended sale items based on past purchases which can easily be added to your shopping cart with one click. What is even more cool is, ClickList will tally up the total for you and waive your first three online order fees to help you out to stay on budget. After your very first three orders, the online order fee is $4.95.