Design YourOwn Custom ID Badges at ID Shop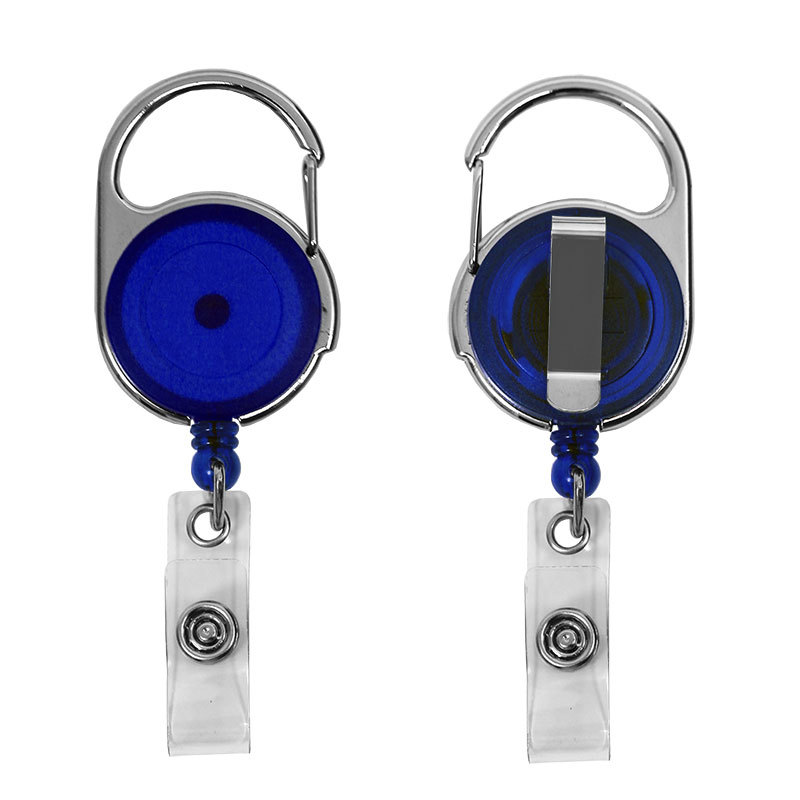 The best way to create a unique and memorable ID badge that reflects your company's brand is to design your own custom badges from scratch. At ID Shop, creating custom ID badgesis a lot easier than you might think. All you needis a vision and a few minutes on our site.
Custom Id Badges allow you more room for the personalization that will make your staff and guests feel welcomed at your events. Many companies try to save time and money by mass producing a genericemployee badge or event credential. Though generic badges can be functional in some circumstances, personalized badges with unique data fields and names printed on them will make your guests and staff feel appreciated.
At ID Shop, we offer many personalization options at no extra charge. Our custom printing service allows us to print glossy double-sided badges in various sizes with 100% accuracy. We offer credit card-sized badges, jumbo 3.5" x 5.5" badges, and 4" x 6" XL sized-badges in default packs of 100, but you can always send in a short info request form or call our customer service team at (844) 443-7467 for a quote on a nonstandard quantity. No matter the size of your order or the badge style you choose, you will be working with 30 mils thick, glossy waterproof badges that are both professional and functional.
Our full color printing capabilities, as well as our wide range of customization options, enable you to easily create a custom badge with any design you want through our quick and easy process. First, simply create your background image using as many colors, emblems, logos, and images that you like. Our printing facilities allow us to produce badges with photo realistic images and you have the freedom to choose how your badges will be oriented – either landscape or portrait style.
The next step to creating custom ID badges is choosing the personalized elements that will really set your badges apart. At ID Shop, you have the option to add any combination of photographs, bar codes, sequential numbers, names and titles and other personalized data fields to your badges at no extra cost. All we need from you is a database or spreadsheet of the names, titles, and other unique text that goes on each individual badge and a digital copy of any photos you want printed. We will do all the work customizing each individual badge with the appropriate information, saving you hours of work and hassle.
Custom ID badges are not the only things we offer at ID Shop. Once you have finished designing your badges, you will want to consider how they will be worn and displayed. Do you need clips for name tags, or lanyards for event badges? How about extendable and retractable reels for a more functional display method? Will the staff members wearing your badges be serving in highly active roles orrequire a way to display their badges without them getting in the way or dangling dangerously as they work?
At ID Shop, we carry solutions to all of these problems and more. Browse through our selection of beaded neck chains, retractable ID card reels and economy ID lanyards for a simple way to display your badges or take customization to the next level by designing a custom lanyard to your exact specifications. Our custom lanyard printing facilities are similar to our badge printing facilities and provide 100% accurate, photorealistic images every time.
And if you need something more secure, browse our strap clip and pins as well as our ID card holders for a display solution that doesn't involve low hanging lanyards and chains. No matter how you want your badges displayed, we can help you find the perfect fit.
To learn more about our full line of products and services, visit us online at www.idshop.com. Need help finding the right ID card printer ribbon for your printer? Contact one of our experienced customer service reps today at (844) 443-7467 or e-mail us at orders@idshop.com.
For more information about Buy Plastic Id Cards and Id Badge Maker Please visit : idshop.com