A Koffee Kult Coffee Bean Subscription is a Gourmand's Best Friend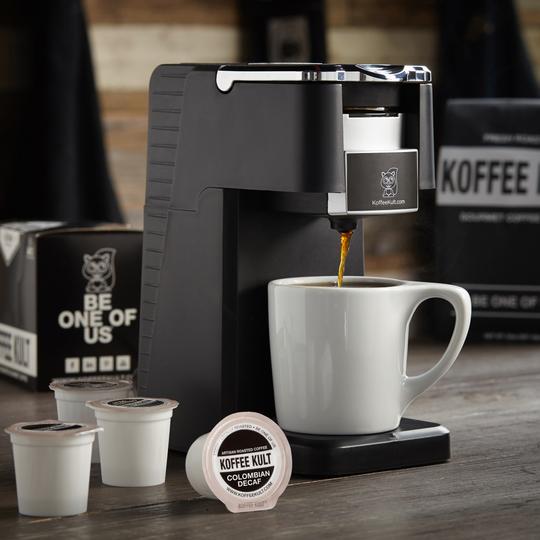 If you're a real coffee lover, it's guaranteed that everyone around you knows it. No matter where you go, you're always sure to try out the coffee and share your opinion of it. We understand. You know what you like and how you like it. You know where all the best coffee places are in town to refuel, and you probably have a few trademark blends you love to stock up on. If you're a coffee lover, you probably also love experimenting and trying out new brews. That's why a coffee bean subscription is the true coffee lover's dream, especially when it comes from a trusted roaster.
Koffee Kult is one of the largest small roasting companies in the United States, based in South Florida and run by coffee artisans who make it their mission to provide the world with only the best beans available. All of their roasts are comprised of carefully hand-selected beans that are chosen by their expert Roast Master before going through the roaster. Not only are these beans chosen for their quality, but they are also carefully chosen to preserve the wealth of flavor nuances that make all the difference between a typical cup of joe and an excellent coffee drinking experience. After the beans are expertly roasted, the Roast Master oversees their hand packaging as they're put together into Koffee Kult's fantastic coffee varieties for your brewing pleasure. It is this Roast Master's duty to ensure there are absolutely no bean defects in any of the coffee Koffee Kult provides.
This extreme dedication to quality is what makes Koffee Kult one of the top specialty coffee providers in the region, and it's why a Coffee Bean Subscription from Koffee Kult is such a wonderful experience. When you sign up for Koffee Kult's coffee of the month club, you're signing up for a monthly dose of gourmet Arabica coffee grown all around the world. Sample the highest quality flavors that Indonesia, Africa, and Central and South America have to offer, all roasted within 24 hours before they're shipped out to you. This way you're guaranteed ultimate freshness and 100% satisfaction.
A company that's dedicated to fine coffee experiences is also dedicated to customer experience, and that's why signing up for a coffee bean subscription from Koffee Kult is so easy. You get to choose how long you want to be subscribed, and every month Koffee Kult will send you two 12 – 16 oz. bags of coffee. Each month you'll get to sample one delicious blend and one single origin coffee that the Roast Master has chosen for the club from Koffee Kult's premium selection of coffees. These coffee packages are the real deal – the coffee of the month club drinks the same high-quality coffee that the gourmands at Koffee Kult love to start their days with, and club members also get access to exclusive promotions because there really is no such thing as too much coffee. Of course, if you ever feel overwhelmed by the constant stream of perfection delivered monthly to your doorstep, you can easily cancel your subscription. Without any binding contracts or forced commitments, backing out of the coffee of the month club is just a matter of logging in and making a few quick clicks. Although, with coffee this good, we can't imagine why you'd ever want to do that.
Koffee Kult's coffee of the month club also makes an amazing gift for that special coffee fanatic in your life. If you're looking to surprise your favorite coffee lover with a wonderful gourmet gift they'll use every morning, Koffee Kult makes it easy to order 3, 6, or a full 12 months of coffee subscription all in one go. Just log on to their site at KoffeeKult.com, choose how long you want to spoil your coffee gourmand for, and pre-pay to have 12 ounces of premium coffee sent to their home every month you choose. Plus, you can add your own personal note for an extra expression of love, and shipping is free across the USA.
So what are you waiting for? Treat yourself and your friends to the best coffee experience of your lives!
For more information about Coffee Beans Online and Rainforest Blend Coffee Please visit : Koffeekult.