12 Items that should be Stored in Climate Controlled Self Storage Unit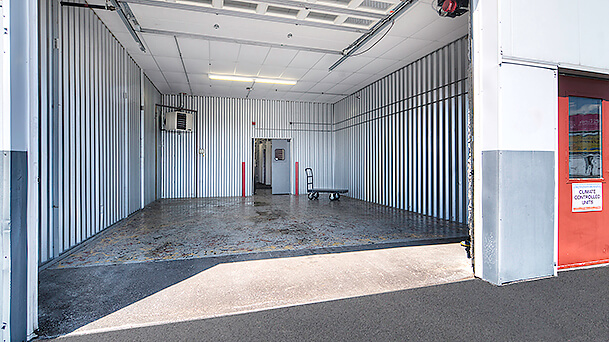 Each type of storage unit has been created to store different contents. The nature of your stored item should be the determining factor of renting the storage unit type.
Most of the household items need to be stored in a climate controlled self-storage unit where the temperature and humidity are constantly regulated, protecting your stored items from deteriorating.
If your stored items have any of the following contents, then you definitely need to store them in a climate-controlled storage unit.
Wooden Furniture:
This is quite obvious; storing wooden furniture in moisture-prone atmosphere can seriously damage the material. The wood can crack or rot. Climate-controlled also means humidity control which will preserve your furniture for a long period of time.
Leather Furniture:
Like wooden furniture, it is equally important to store leather furniture in a controlled climate as leather is sensitive to fluctuations in temperature and can expand contract and thin out when not stored properly. It also can discolor easily due to moisture.
Electronics:
Storing electronics item in a moisture prone environment is like giving it a death sentence. Even small amount of moisture can result in damage of circuits or short-circuit of the equipment when you turn them back on.
Clothing:
Traditional storage units can be used to store clothes. But it is still a good practice not to store your expensive clothes in such storage to retain its look and feel, especially delicate pieces of clothing and furs. Mold formation is quite common if clothes are stored in a moisture-prone atmosphere. It is safer to store your clothes in a climate-controlled storage unit to keep the fabrics dry.
Media Storage:
DVDs, CDs, vinyl records etc needs to be stored in a climate-controlled storage unit to protect valuable collections against various weather elements.
Collectible:
You collect certain items to preserve it for a long time. You have been holding on to it for such a long time. Why destroy it by storing it in a traditional storage where it is prone to damage via weather fluctuations? These type of collectables needs to be stored in a climate-controlled storage unit.
Important Paperwork:
Paper is the easiest of things to degrade when stored in a humid prone storage unit. It might dissolve or discolor, you never know. Climate-controlled self-storage unit is a must to store important documents.
Medical Supplies:
Medicines, when stored outside normal temperature, might lose its right chemical composition. If you check the prescription bottle for storage instruction, it always says- 'Store in cool and dry place away from sunlight'. It needs to be stored in a climate-controlled storage-unit to maintain its chemical integrity.
Electrical Appliances:
Any home-appliance cannot withstand weather extremities. The electronics component inside the appliance might fail in such conditions. It is very important to store them in a climate-controlled storage.
Musical Instruments:
Musical instruments are handled with care and stored away in a nice dry corner, even at our own house. So, when we talk about storing it in a self-storage, obviously we must store it in a climate-controlled unit as they are extremely delicate and needs to be handled with great care. Many instruments are made of wood which does not hold quite well in a traditional storage. The electronic instrument also cannot be stored in the adverse environment. A climate-controlled storage unit is a must to store away these instruments.
Artwork
An artwork is made using various materials many of which are prone to damage with increased humidity. Such articles need to be stored in a climate-controlled storage unit.
Photos:
Let us go through a scenario where photos are stored in a traditional storage. Each print is stacked on over another. With fluctuating humidity, the prints start to bleed, blend and deteriorate. I do not have to emphasis anymore how important climate-controlled storage is for the artwork.
Final Thoughts:
Let me be frank here. I have listed only 12 items but there are many more items which need special care while storage. It is beneficial to store most of the items in a climate- controlled self-storage unit. A quick chat with storage facility operator at storage units phoenix will help you determine the right kind of self-storage for your belongings.