How Can a Certified Massage Therapist Help You With Swedish Massage Therapy?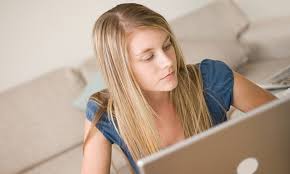 Massage is an ancient technique of manipulating soft tissues in the body. Different types of massage therapies have various health benefits to offer. A specific type of massage therapy can be very effective and beneficial for people with a specific condition. While some massage therapies are known for providing relief from stress, some therapies can provide relief from pain. Some massage therapies are also included in the recovery programs for athletes.
Following are the 12 most common types of massages:
Swedish massage
Aromatherapy massage
Hot stone massage
Deep tissue massage
Trigger point massage
Sports massage
Reflexology
Shiatsu massage
Prenatal massage
Thai massage
Couple's massage
Chair massage As you can see, the Swedish massage is at the top spot. Let's talk about the health benefits of Swedish massage. However, this massage is not for everyone. Find a salon offering massage in Newport and let the therapist help you in finding out which therapy is right for you.
Following are the benefits of Swedish massage:
Relaxation

You can relax only when you are stress-free. Swedish massage has both benefits to offer. Stress is one of the primary causes of tenseness. Tenseness can be relieved with Swedish therapy. However, in addition to stress, there are several other causes of tenseness. One needs to address those causes as well. Muscle tension is pretty common in people having physically demanding jobs. Even when you have no mental stress due to your job, straining, pushing and using muscles often cause tension. This leaves negative effects on your health. Swedish massage can ease tension. With this, you feel more relaxed. This will also lead to emotional and mental relaxation.
Relief from Stress
This is the primary reason for people to go for Swedish massage therapy. Many pieces of anecdotal evidence have been recorded proving that this massage therapy is very beneficial in relieving stress. In many scientific studies have been conducted and it has been found that stress levels are reduced in people receiving Swedish massage. Individual reaping the benefits of this massage therapy can handle stressful situations effectively.
Improved circulation

During Swedish massage, the movements used by the therapist are very similar to the circulation of blood. This is the reason why a good session of Swedish massage can increase blood flow and promote healthy circulation. Swedish massage also helps in removing metabolic waste effectively and quickly. Improved circulation not only makes you feel better but improves overall health as well. When blood flow to organs is improved, these organs can function more effectively.
Relief from pain
Swedish massage therapy can also provide relief from joint pains. With blood circulation improved, your muscles are relaxed. Your body is put at ease, and you get relief from pain whether it is because of an injury or muscle tension. Chronic pain due to conditions and illnesses like fibromyalgia or arthritis can also be managed with Swedish massage.
This massage therapy can also be a part of treatment and recovery plan for patients suffering from some disease or injury. You will have to find a certified therapist for Swedish massage in Newport to reap its benefits.