How To Buy Blank Clothing Ready To Brand And Sell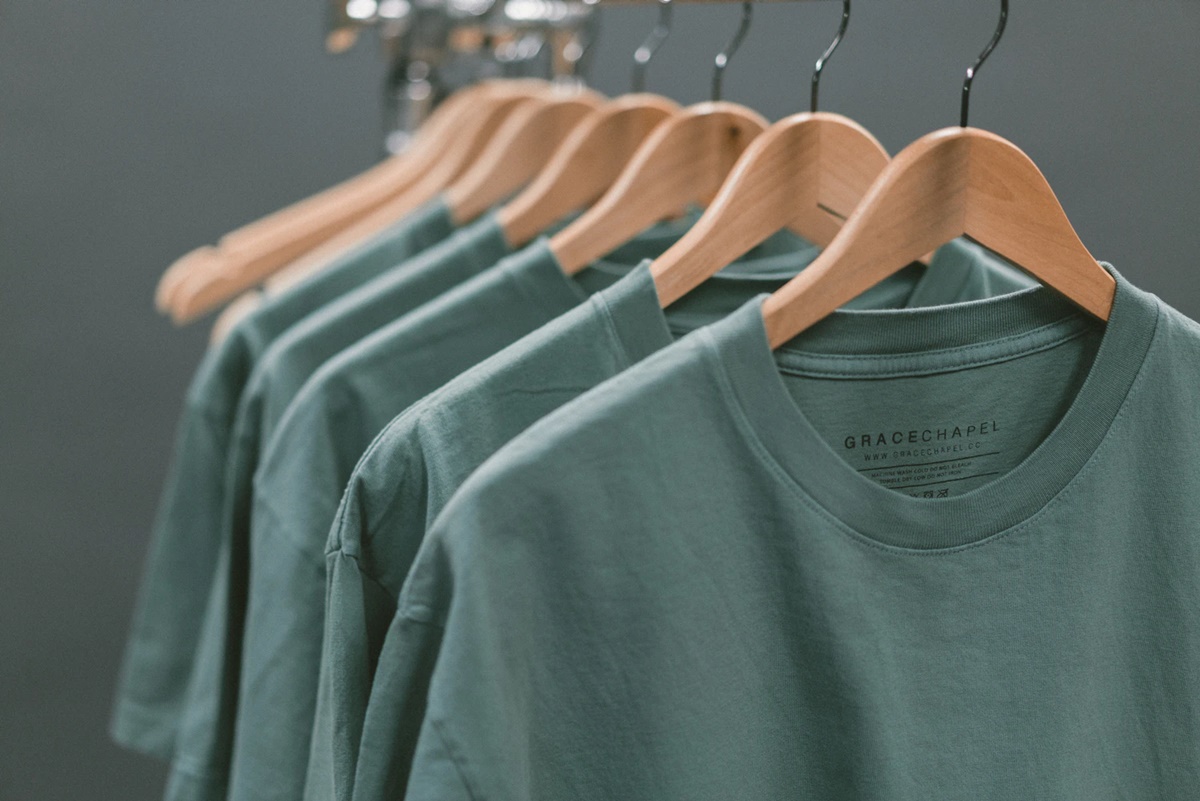 The pandemic did something interesting to the clothing industry. It transformed how we looked at and used certain types of styles. For example, pre-COVID, the specific purpose of loungewear was lounging. It was comfortable, warm, inviting, casual, and functional. For those under quarantine, working from home, laid off, or working reduced hours, there was no need to wear a power suit or dress in any work clothes.
Loungewear became the work uniform of 2020 and beyond. That is why loungewear happens to be one of the hottest, most popular clothing trends to survive the pandemic. It also explains why you need to have loungewear as a standalone clothing category available through your online store. Let's take a closer look at the styles you must have in your online clothing store inventory and why they are vital to include in your sales and marketing programs.
The Benefits of Wearing Loungewear
Aside from not having to dress up to go out, loungewear provides several advantages when you have some key pieces in your wardrobe. Here is a quick breakdown of what those are.
Style
The pandemic taught us that loungewear offers effortless style, making it the ideal choice for your chosen outfit for working from home. Plus, with many fashionable pieces to choose from, you don't need to change what you wear to attend that video conference call or meet with clients in your home office. With the right loungewear, you will fit right in regardless of the work activity.
All-Day Perfect
When was the last time you looked in your clothes closet and picked out something you could wear all day at the office and into the evening over a dinner meeting? Loungewear is the only clothing style that can get you from morning to evening because it will fit into whatever activity you have scheduled for your day. Try that with a skirt and heels or work boots.
Comfort
No other outfit compares to loungewear for comfort. Regardless of the season, you can stay warm or cool, indoors or outdoors, with the right loungewear. Loungewear crosses so many boundaries and offers countless options. Curl up on a chair with your favorite book, or join the gang next to a campfire with drinks. Loungewear puts you in a comfortable style.
Sleepwear
One of the many ways loungewear functioned for most of us pre-pandemic was as sleepwear. It still works just fine in this way, a post-pandemic fashion. Because loungewear consists of materials that breathe and hug your body with exceptional softness, you can drift off to sleep easily. Worn as sleepwear, this type of clothing acts like another layer under the blankets, keeping you comfortable.
Workouts
Loungewear is synonymous with activewear, and it makes sense. There is freedom of movement, comfort, style, and suitable materials in loungewear to make it the perfect fit for your yoga sessions or any other activity that gets your heart pumping. In addition, the soft cotton used in most loungewear keeps you cool as you warm up in your workout routine.
You should focus your efforts on three basic types of loungewear: relaxed-fit hoodies, beach fleece hoodies, and sweatpants.
Relaxed Fit Hoodies
Here are two of the most popular relaxed-fit hoodies you should have in your online store inventory:
Sueded Raw Edge Crop Hoodie
The suede raw edge crop hoodie has a modest cropped length featuring a raw bottom edge and is composed of highly soft suede fabric. In addition, the hood has a Jersey lining and flat drawcords and is dyed to match with metal eyelets for durability. Add to this the ⅜ contrast neck binding, long sleeves, and 1×1 baby ribbed cuffs, and you have something designed exclusively for her.
Unisex Welt Pocket Hoodie
The welt pocket hoodie contains minimalistic detailing combined with extreme softness, resulting in a comfortable hoodie suitable for either gender. The waistband-free straight bottom hem at the end of a longer-length hoodie gives it a clean and sleek look. The fit is better with side seams, dyed-to-match drawcords have metal grommets, and the sleeves are set-in. Sleeve cuffs are 1×1 baby ribbed, and this hoodie comes with a tear-away label and locker patch.
Beach Fleece Hoodies
There are two must-haves to add to your brand collection. They include:
Unisex Hoodie
This classic, incredibly soft hoodie is a staple at Bella + Canvas and should also be in your online clothing store. It has a relaxed fit and a cotton face large enough to be personalized with any branding or message. In addition, the hood has Jersey lining with a natural drawcord, set-in sleeves, 1×1 baby ribbed cuffs, a waistband, and a locker patch. As a result, the unisex design means females may borrow their companion's hoodie.
Unisex Full Zip Hoodie
You must also include this popular alternative if you carry a unisex hoodie in your online clothing store. It comes with all the exact specifications as the classic hoodie, and only this one features a full zipper in front. Therefore, it is perfect for everyone.
Sweatpants
What else would you pair with hoodies than sweatpants?
Unisex Fleece Sweatpants
With a classic design and modern updates like a back pocket and a fully adjustable waistband with dyed-to-match drawcords, you can't go wrong adding these to your loungewear collection. The design and fit of these sweatpants make them the right choice for either gender.
Final Thoughts
Loungewear has been around for a long time, but it has always been just for lounging around and relaxing. The pandemic forced so many of us home for extended periods that getting dressed for work didn't seem all that important when your office was your laptop on the kitchen table. Loungewear soon became the new work uniform, a trend that has stayed with us long after dropping COVID restrictions. For your online clothing store, including loungewear as part of your inventory will guarantee success.