Why The Delaware Real Estate Market Is Booming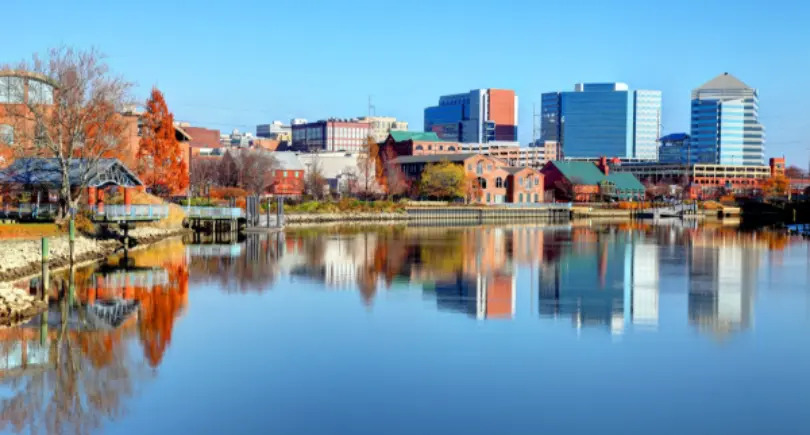 If you are in the market for a new home, you may consider Delaware. From its no sales tax to its proximity to major cities and beautiful beaches, the state offers plenty of attractions for potential homebuyers. And with the real estate market booming, now is the perfect time to invest in a property in Delaware. Let's look at some of the reasons why the Delaware real estate market is thriving.
Perks for First-Time Homebuyers
Delaware also offers special perks for first-time homebuyers to help make buying a property more affordable and less intimidating. For example, government-backed loans are available, and grants and subsidies are specifically designed for first-time buyers, which can help with closing costs and down payments.
Location
The Delaware real estate market is ideally situated, giving easy access to the charms of Philadelphia, Baltimore, and many other cities. With plenty of options for public transportation or driving your vehicle, getting around has always been more accessible. So, if it's a quick afternoon retreat or a weekend getaway you're after, there will always be something close by waiting to be discovered.
No Sales Tax
The most attractive aspect of buying a home in the Delaware real estate market must be its lack of sales tax. That means you don't have to worry about shelling out extra money when you purchase your home come tax season. This makes it easier for people to afford homes in Delaware and helps them save money over time since they won't have to pay taxes on their purchases.
Other Tax Advantages
In addition to not having to pay sales taxes, homeowners also enjoy other tax advantages in the Delaware real estate market. For instance, there is no inheritance or gift tax, and property taxes are low compared to other states. Furthermore, Social Security benefits are not taxed, making it easier for retirees who want to relocate here.
Top Retirement Destination
The Delaware real estate market is ideal for those seeking a tranquil spot that also offers a vibrant atmosphere. Named it as one of America's top retirement destinations in 2019 due to its extraordinary quality of life, cost-effective living, and various facilities. The Delaware real estate market provides a unique experience for retirees.
Clean and Beautiful Beaches
Delaware has an abundance of picturesque beaches begging to be explored. Whether you're in the mood for fishing or kayaking with family and friends far away from chaotic cities; sunbathing during sunset while watching dolphins frolic nearby; or simply savoring nature's splendor all by yourself, here in Delaware, there is something suitable for everyone. With miles upon miles of unspoiled beachfront beckoning adventure seekers worldwide, don't wait another minute to find out what awaits today.
Delaware Real Estate Market – In Conclusion
As you can see, there are many reasons why buying a home in Delaware is an attractive option right now, from no sales tax and low property taxes to various perks that make homeownership more accessible, even if you're starting out or on a tight budget. With so many significant advantages in this state, it's no wonder that many people are investing in properties here. If you're looking for a new place to call home in 2023, consider checking out what the great state of Delaware has to offer.