3 Strategies to Win in a Competitive Hiring Market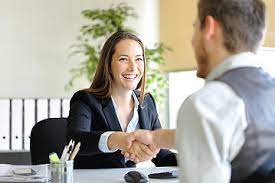 Attracting qualified candidates is a key concern of every business. It is not an easy task. Sometimes it is even a difficult and stressful process finding the right talent keeps a business alive. When the economy is booming or your industry is booming, attracting the best talent suddenly becomes more difficult and also more important. In times of job abundance, candidates have many options. Companies will therefore have to be even more competitive in their methods of acquiring the best employees. If you're not up-to-date on the latest developments in your talent acquisition strategy, you may be left behind by the competition. In recent months, workers in various industries have been leaving their jobs, while the demand for talent is increasing. More than ever, talent acquisition trends should be integrated into your company's overall strategy. Companies must stand out to talented prospects in order to employ in a competitive job market. They must first get recognized by appearing in locations where job seekers are seeking, such as an online job board or a specialized interest site. The job description must pique the candidate's interest and motivate them to apply. The application procedure must be easy and straightforward in order for the candidate to remain interested. Business representatives must successfully express corporate culture and demonstrate how it matches with the candidate throughout the interview process.
In this competitive environment, how can companies attract and retain talent?
Below are three current talent acquisition strategies.
Having an effective onboarding program
The process by which new employees learn the tools, information, skills, attitudes, and behaviors needed to become valuable members of the organization is called employee onboarding. It is the action or process of assimilating a new employee into an organization or familiarizing a new employee with a new work environment. A company's attitude towards integration has a direct impact on productivity, employee engagement and retention. Both the individual and the organization benefit from integration. This ensures that the organization's vision, purpose, goals, philosophy and objectives are met. Thus there is a clear picture of the roles and responsibilities of the new hire within the organizational structure. The necessary skill sets and abilities are developed to fulfill each employee's role.
Giving accurate Paystubs
Each salary received by each employee should be accompanied by a payment stub. This is a record of how much he earned from a particular pay period, as well as the amount of money deducted for deductions. Each paystub has two notable components: earnings (or gross pay) and the employee's net pay. His earnings are the amount of money he earned based on his pay rate. After certain taxes and deductions are applied, he is left with his net pay or the money available to him in his paycheck. This means that every employee knows exactly how much money they take home and they have full knowledge of the deductions made from their salary. This allows him to accurately and confidently plan his monthly and annual budgets.
Employers make sure they stand out.
Positioning your company apart from the competition isn't just important to your customers. Employee engagement and satisfaction have become so vital, in fact, that some companies are staffing specific employee experience management positions. If the company hasn't yet worked out how to keep its employees happy, it may be a few steps behind other companies. Companies like Airbnb give priority to their employees making the feeling of "belonging" to them stronger. Johnson & Johnson goes one step further, treating each candidate as if they were already a member of their family. When someone applies to the company, they can log into a platform at any time and see where the application process is at (something similar to delivering a package). Companies that choose to focus on a differentiating advantage aren't just acting on instinct. If candidates don't feel happy right from the start, they're more likely to compare the company to others that prioritize the candidate experience. Employees are not just seeking a job where they can use their abilities and be rewarded. They desire a sense of belonging. A location where people may feel connected and form relationships. The big mistake that many companies make is that they merely use a newsletter to communicate the company's culture and values.
The next day finds companies faced with the overall management of their employees, bringing to the fore not only the attraction, but also the retention of their talent. In the new reality, companies that offer flexibility, in terms of the working model they implement and quality jobs, in terms of benefits and working environment, are in a privileged position in the search for new talent. The adoption of remote and hybrid work models is now as important as the remuneration package. At the same time, establishing the image of organizations as employers that offer a competitively unique partnership proposition to candidates, making the search for balance between personal and professional life of their employees a priority, can become the factor that will make the difference. A company's brand reputation, a catalyst for attracting new talent until now, has been replaced by reputation as an employer. In the war for talent, businesses that adapt to today create a significant advantage in the pursuit of talent.