Business Continuity – Why It's Vital For Your Business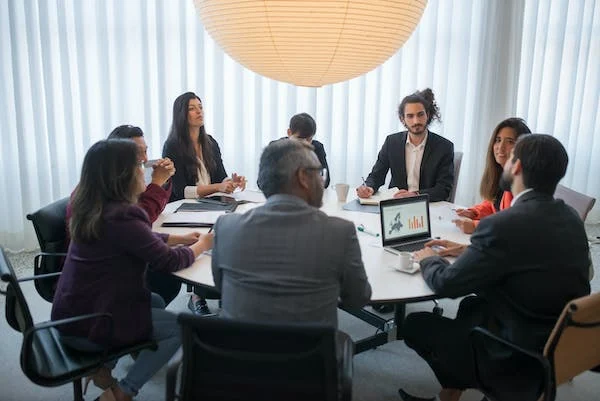 A successful business is not all about profitability alone. It's about longevity and being able to continue to provide products and services to customers or the general public at all times. This is where business continuity planning comes into play. Let's take a closer look at business continuity and planning and why it's vital for every business.
What Is Business Continuity?
Essentially, business continuity is about the preparedness of a business should some form of disruption or disaster occur. This includes a business continuity plan to ensure the critical elements of the business are still able to function in the face of diversity. Even things like power outages are scenarios that businesses need to plan for.
As the words suggest, business continuity means the business continues to operate while the disruption or problem is being dealt with rather than completely shutting down or grinding to a halt until the issue is resolved.
A Business Continuity Plan Is Essential
In order to be able to effectively counteract disruptions or disasters of one form or another, you first need to be able to recognise potential problems that could arise and plan for them. Business continuity really goes hand in hand with risk management, and you need a plan for business continuity.
Step one of your plan will be compiling a list of possible issues and disruptions. If you involve everyone in the business in this step, you'll have a comprehensive list in a fairly quick time. Different people will think of different things, so it's not something that should be tackled alone.
Once a list has been put together, the next step is to determine the impact each scenario would have on the business. Some incidents may only present a minor inconvenience, while others could potentially spell disaster.
Now that you understand the possible risks and the impact they could potentially have on your business operations, you will be able to start putting measures in place to mitigate those risks or prevent them from occurring altogether. This is the third phase of business continuity planning. Ideally, you'll want to be able to avoid an incident completely, but if not, you'll need options in place to ensure your business continues to function while a problem is being resolved. This includes recovery strategies.
Also, everyone will need to be aware of their key roles should disruption or disaster occur, as per the business continuity plan, and clear and concise communication during a recovery operation is vital so everyone understands that steps are being taken to resolve the problem as quickly as possible. Communication isn't limited to those who work in the business but includes communicating with customers, suppliers, or anyone who may be affected by the disruption.
Testing your strategies and training staff on what to do should an emergency arise are also vital components of an effective business continuity plan.
Take Advantage Of Sophisticated Software
Business continuity management is going to be far easier and more effective with the assistance of technology in the form of dedicated software. Enterprise risk management software will come with modules dedicated to business continuity and operational resilience. This type of software can often be customised to suit the specific requirements of your business operation.
If you run a medium to large-sized business, then you'll seriously want to consider running sophisticated ERM software to assist you with risk management strategies, as well as monitoring the business and detailed reporting and analytics regarding your operational resilience.
To better understand how software can help you in this regard, get in touch with the software provider and arrange a presentation that runs you through the functionality of the software.
Maintain the Reputation and Integrity Of Your Brand
Business continuity doesn't just ensure that your business continues to function and is profitable through periods of hard times. It also helps to preserve the reputation of your business and brand. In a high-tech world where news spreads in rapid time, now more than ever before, business owners need to protect their reputations. Creating a business continuity plan is a major step to ensuring your brand doesn't get tarnished should disruption or disaster occur.
Every business needs to focus on risk management to guarantee business continuity and operational resilience.