Cloud Fax Efficiency Over Traditional Fax Machines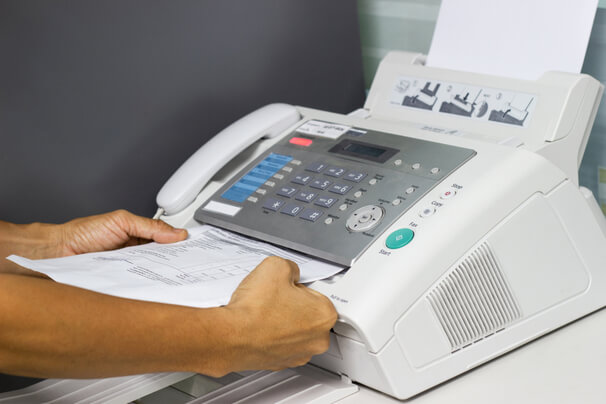 The business world relied on traditional fax machines to transmit crucial documentation quickly. However, there were many reasons why fax machines were frustrating and inefficient. Now, cloud faxing offers a range of solutions traditional fax machines cannot. Discover the benefits of cloud efficiency over cumbersome and old-fashioned fax machines.
What is Online Faxing?
Online faxing, such as an e-fax solution, eliminates the need for a fax machine. Instead, you send and receive faxes using the internet, computers, tablets, or smartphones. Thus, you are transmitting documents in digital format rather than using paper. But, physical documents can also be transmitted by using cameras and uploading the documentation to the e-fax service.
Mobility
Regarding faxing, e-faxing offers flexibility because the service is accessible anywhere with an internet connection. As a result, e-faxing supports remote workers. On the other hand, traditional fax machines require heavy hardware and a landline connection to send transmittals.
Resource Use
Another advantage of e-faxing over the old-fashioned way is using fewer resources. Cloud faxing uses a digital format that requires access to digital devices, which reduces costs. The former faxing method depends on paper, ink, toner, and maintenance to increase expenses and hassles. Plus, paper jams and ink running out mean fax machines require constant human intervention to send and receive documents successfully.
Versatility
Cloud faxing makes it possible to send and receive important documents from other fax machines, including large transfers for several users. Also, users can send and receive legal documentation using electronic dates and signatures, which are legal in most situations. Additionally, cloud faxing makes it easy to accommodate fluctuating needs, such as buying more credits online for additional users or reducing a subscription to save resources. Conversely, with traditional faxing, you need to buy more machines and possibly install phone lines for expansion, which can become costly.
Superior Document Management
In the past, fax machines required mountains of paperwork and seemed to run out of ink or toner at the most inconvenient times. Plus, transmitters required copying, distribution, and faling to maintain hard copies. However, with cloud faxing, digital management eliminates the paper chase. Instead, documents are sent using secure servers for fast and easy access, saving, and archiving.
Maintain Optimum Security
Traditional fax machines offered minimal security options, and documents could sit on the feeder for detection by unauthorized eyes. As a result, transmittals might be compromised along with client privacy. However, cloud faxing provides advanced encryption with contact monitoring and access controls for the highest level of security. Plus, transmittals are sent directly to the recipient's email instead of a fax machine located in a central area.
Affordable and Scalable
Finally, cloud faxing is more affordable and scalable than traditional options. When companies want to send faxes, they install the software and get started. With old-fashioned fax machines, phone lines and devices were required, along with paper, toner, and instructions. Now, businesses can start faxing in just minutes or hours rather than days or weeks.
If your company still relies on antiquated technologies such as a fax machine, it's time to migrate your business operations using cloud services. Technology makes your company more efficient and better able to the match or beat your competition. Cloud faxing improves efficiency, streamlines processes, and empowers your company to provide the highest level of security in transmission. Reach out to a cloud faxing professional today to learn more about the advantages of digital transmittals.