5 Best Blank and Custom Wholesale T-Shirt Distributors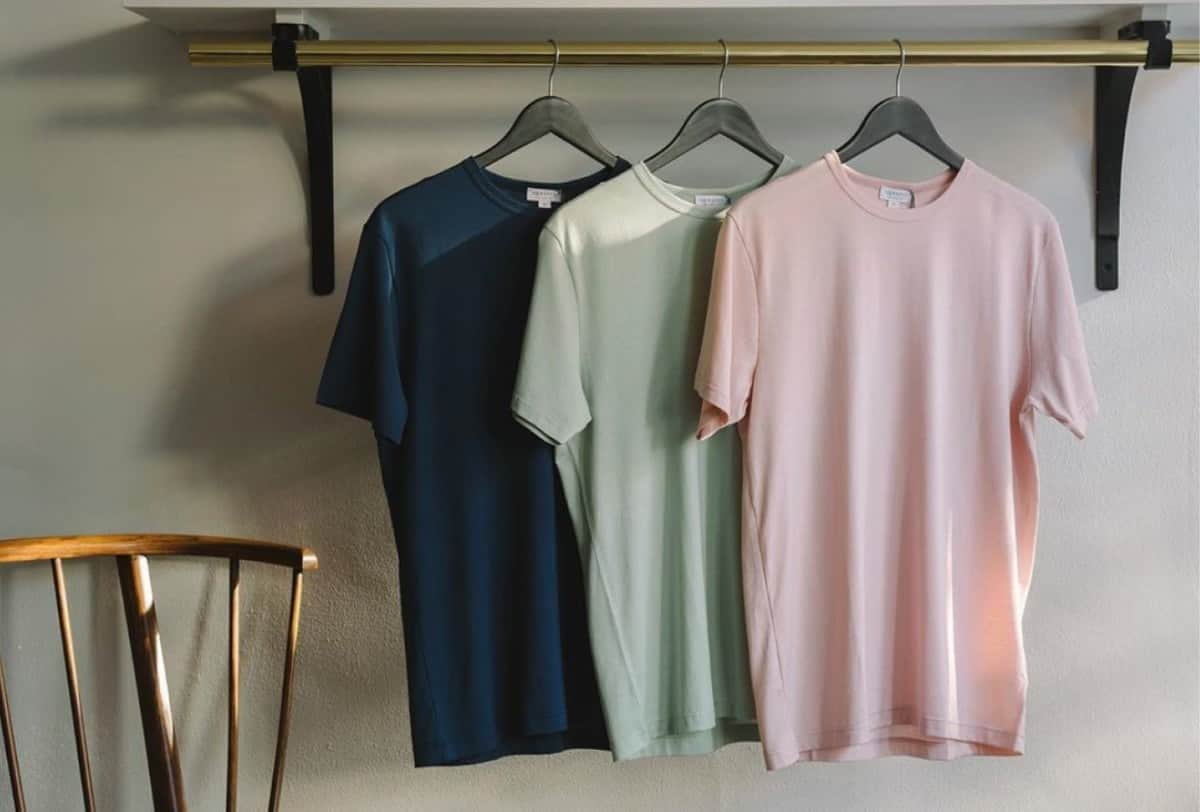 Fashion designers claim the majority of the consumer clothing industry today. Mass-produced clothes offer businesses a great opportunity to sell custom-designed clothes at cheap prices. However, not everyone is after such mass-produced clothes. In fact, there is a sizeable number of people who prefer to go with unique clothing articles.
Blank and custom wholesale t-shirts are one of the favorite most favorite clothing items for people across gender and ages. These are considered wardrobe staples for men, women, and children. Thereby, intelligent retailers know how to capitalize on these high-demanding clothing items by stocking the best-branded t-shirts in their stores.
Here in this blog, we will be looking at the top 5 wholesale distributors of blank and custom t-shirts that offer custom printed and blank tees from the leading global brands.
So, let's get started…
About Blank T-Shirts
As mentioned above, t-shirts are a wardrobe staple for people of all ages and gender. However, everyone has different preferences when it comes to the type of t-shirt. Now, keeping aside the preferences for color or style, the two most important things is the quality and fabric of t-shirts.
When you are looking for blank t-shirts to customize at a later stage, it's important to go with high-quality tees; preferably made from cotton or other pure fabric that can sustain custom printing. This is important because not all fabrics are made for custom printing or embroidery designs.
So, whether you like to go with 100% cotton t-shirts, 50/50 cotton/poly blend, or even tri-blend fabric, just make sure the fabric and quality of the blank t-shirt offer great custom printing results. A pro recommendation here is to go with brands that offer exclusive blank t-shirts since these shirts are specially manufactured for custom printing or embroidery work.
Wholesale T-Shirts Supplier Guide
Now that we know the basics about blank t-shirts, let's move on to a brief while t-shirt supplier guide and see how you can choose the best wholesale t-shirt supplier.
The easiest and most convenient way to identify wholesale blank and custom t-shirts supplier is to look out for one online. There are literally hundreds of online stores offering an exclusive range of blank t-shirts and customization services.
So, when you are looking for the best wholesale t-shirts supplier, here are a few things you should consider;
– Branded variety
Since the quality and make of blank t-shirts is crucial for customization, we highly recommend going with branded blank t-shirts. Thereby, when you are looking for the best supplier of wholesale blank t-shirts, go for the supplier that offers the most variety of branded t-shirts. This will help you to compare the quality and have wide-ranging options to choose from.
– Compare Costs
Another important consideration when looking for wholesale t-shirts supplier is to compare the costs offered by various vendors. Again, comparing vendors online is the best and most convenient option, since you can perform detailed price comparisons right from your desk. Given the high competition, you can expect great discounts and highly competitive pricing offered by various vendors. Thus, giving you the chance to choose the vendor with the best pricing.
– Online Delivery
While there may be hundreds of online stores offering wholesale blank t-shirts, not all offer reliable and consistent service; especially when it comes to order delivery. To be sure of receiving your order on time, make sure you read third-party reviews of the vendor for their service and support. This will help you to understand the level of service and reliability offered by the supplier.
5 Best Blank and Custom Wholesale T-Shirt Distributors
Let's start our list of the top 5 best blank and custom wholesale t-shirt distributors you can rely on.
Wearglam is one of the leading USA-based specialty stores for branded clothing and accessories. The store offers the widest variety of branded blank t-shirts from leading global manufacturers, including Nike, Port Authority, Hanes, Gildan, Anvil, Bella + Canvas, OGIO, New Era, and more.
Apart from a huge inventory, the store also offers the cheapest pricing for branded blank t-shirts for wholesale. The store doesn't have any minimum order policy, which means you can order a single article or place a bulk order without having to worry about the pricing, quality, and authenticity of the t-shirts.
As can be taken by name, Blank Apparel is one of the best online stores to purchase blank t-shirts from different global brands. The store offers high-quality products with a guarantee of quality, make, and authenticity. Blank Apparel also offers great occasional and yearly discounts to its users.
Sanmar is a popular manufacturer and online supplier of blank clothing, including t-shirts, tank tops, jackets, polos, and other clothing items.
The brand boasts a strong reputation for its robust sales and after-sales support services; thus enjoys a large loyal customer base. You can find a large variety of blank t-shirts available in different makes, qualities, and fabrics on the platform. Sanmar also offers yearly and occasional discounts and offers fast delivery of orders across its operational areas.
ETSY is a leading global marketplace for unique and innovative products. Just like other products, ETSY has a large inventory of blank t-shirts available from various global manufacturers. The store takes pride in offering limited, handmade, and high-quality t-shirts from SMBs.
Apparel N Bags is yet another highly popular and top-rated distributor of high-quality promotional products and clothing items including blank t-shirts. The brand brings in a large variety of blank t-shirts available for quick online delivery across its operational areas at highly competitive pricing. Apparel N Bags also offer attractive packages and promotional discounts on its inventory of t-shirts and other clothing items.