Planning your trip to Israel – 5 Must to visit locations in Tel Aviv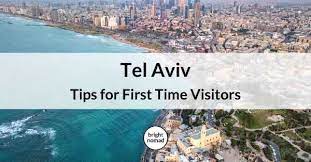 If you've been planning to visit Israel soon, Tel Aviv is one of the places you should plan to visit. It is a famous city in the Middle East, located in the western parts of Israel within the Gush Dan Metropolitan Area.
Typically, the city attracts more than 2.5 million visitors every year. It has a vibrant nightlife and many numerous attractions one should consider visiting when you visit here. And in this article, we will provide five must-visit locations you should consider visiting if you plan to visit Tel Aviv.
Carlton Tel Aviv Hotel
The first thing you need to plan is where to stay if you are planning to visit Tel Aviv for more than one day. There are so many reputable hotels in Tel Aviv, and if you are looking for a nice hotel in Tel Aviv to stay in, Calto Tel Aviv Hotel is a recommended place.
It is a luxury hotel located on Eliezer Peri Street 10. The hotel offers many services, including a rooftop pool and Jacuzzi, banquets, events, and a spa. It also has executive rooms, which offer a superior view of the sea.
Tel Aviv Museum of Art
If you are an art enthusiast, the Tel Aviv Museum of Art, located on 27 Shaul HaMelech Boulevard, Central City, offers the best arts by different artists. The museum features a building with a modern and sophisticated design. It houses a collection of different
20th-century prints and architectural renderings.
The museum also hosts various temporary galleries and other art-related events throughout the year.
The Beach Promenade
Outdoor lovers can also enjoy an afternoon swimming and busking under the sun on one of the coastal beaches along the Mediterranean Sea. The Beach Promenade – otherwise known as The Promenade – is one of the most recommended beaches.
People love this beach because it's sandy, offers tourists spectacular blue waves, and the energy around this beach is on another level. The beach has four sections, and you can ask around to know the best place to go.
Jaffa Old City & Port
The Jaffa is an old Arab port two kilometres south of Tel Aviv. It's a popular tourist destination for people who want to shop at the Flea market, eat and dine at the fine restaurants of the bazaar area, and learn about its history since it has a well-preserved acropolis remains and stone architecture. Apart from the nightlife, the port is an excellent place to stroll.
Rothschild Boulevard
You can also take a stroll at Rothschild Boulevard if you have time. The street is the first one to be built in the city and is an essential part of Tel Aviv's history.
You'll find many historical and architectural landmarks here, such as the Levin House, Tel Aviv's first coffee kiosk, and Engel House, among many others. The street also has a vibrant nightlife, which you can enjoy if you plan to stay there through the night.