Best Stocks for Beginners with Little Money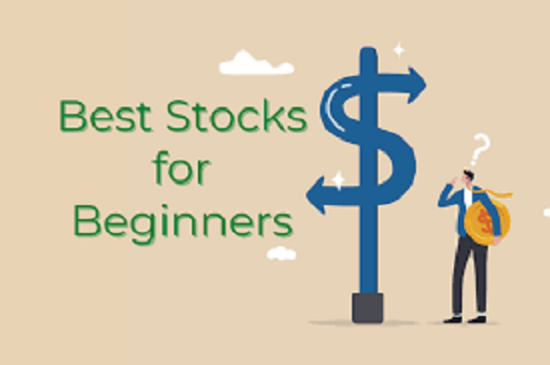 Are you wondering what stocks to buy or invest in when you're broke? These 6 best stocks for beginners with little money are an excellent place to start.
How much money do you need to start investing? The truth is that you can invest in stocks even with as little as $1. This is because some accounts require zero or minimal account balance to open, making it possible for you to start investing with as little amount as possible. And if you play your stakes right, you can make huge profits from the little investments you make.
Consider these 6 best stocks for beginners with little money that you can start investing in:
United Microelectronics Corporation
As its name suggests, the Company deals with microelectronics and operates as a wafer foundry for semiconductors. With the headquarters established in China, the Company has other branches in Japan, Singapore, the United States, Taiwan, and Hong Kong. Also, the microelectronics corporation has significant stakes in LED and the solar energy industries.
In December 2020, the United Microelectronics Corporation had an approximate annual revenue of 6.3 million dollars. Also, it had a market cap of over 25 billion dollars. Considering these statistics, you can expect good returns when investing in company stocks. Besides, there is a significant shortage of semiconductors in the world, which could result in increased inflation in their prices and a corresponding increase in the overall profit that shareholders can gain.
Voyager Therapeutics, Inc.
Voyager Therapeutics is a biotechnology firm located in Cambridge. It focuses on developing treatments for neurological and similar diseases using gene therapy. Currently, the Company is working to produce new products that could revolutionize the world if they prove successful in clinical trials.
In December 2020, the biotechnology firm registered annual revenue of over $171 million. Also, the firm's market cap reaches over $176 million. So it is no wonder that the best stock research websites, such as the Motley Fool vs Zack's, recommend buying stocks with this firm since good returns are guaranteed.
Zynga Inc.
This is a game development firm based in San Francisco. It specializes in developing and marketing video games, especially on social media platforms. Facebook's popular game, Zynga Poker, is an excellent example of the games developed by the firm.
As the popularity of mobile games increases, Zynga has become one of the best companies you can buy stocks from. The more users the firm attracts, the more revenue they earn from the ads. In turn, shareholders make more profits from their stocks.
Nokia Corporation
The Finland-based Company deals with consumer electronics, information technology, and telecommunications. The firm is ranked as the top mobile manufacturing brand in the world. Moreover, it expanded its services, holding high stakes in the cloud services and network infrastructure business.
As if that's not enough, the firm even markets equipment of 5G technology to the government. Naturally, therefore, the Company's revenue makes it an ideal firm to buy stocks from, especially if you have little capital, to begin with.
FAT Brands Inc.
Based in Beverly Hills, FAT Brands operates and manages different restaurant franchises worldwide. Some of the popular restaurants that the firm runs include Johnny Rockets, Elevation Burger, Fatburger, Buffalo's Express, and Yalla Mediterranean.
The firm earns significant profits from the 700 restaurants that it runs worldwide. And with the significant decline in Covid-19 cases, most people are now visiting dine-in facilities in person. Therefore, the Company expects a substantial increase in its profits now and in many years. Besides, the Company raised its quarterly dividend rates by 8.3%, earning the shareholders even more profit for their stock investments.
VerifyMe, Inc.
VerifyMe is a technological company that majorly deals with cyber security. Located in New York, the firm provides solutions for consumer engagement, authentication, and tracking and tracing equipment for products. Among the most popular items produced by the Company is RainbowSecure, a technology that works to expose counterfeit products.
VerifyMe has a market cap of over $30 million. In December 2020, it registered an average revenue of over 343,000. Also, its share price increased by approximately 19% after the firm partnered with Syntax software firm. Since the returns made from investing with the Company are a sure thing, most beginners with little money would do well to support the firm.
Conclusion
If you have little money to invest, you will do well to start investing in these 6 stocks. Not only do these guarantee good returns for you, but they also ensure you get returns for years to come. Also, you can look up more stocks to invest in using the stock research websites.