Attractive Candles to Enhance Your Home Atmosphere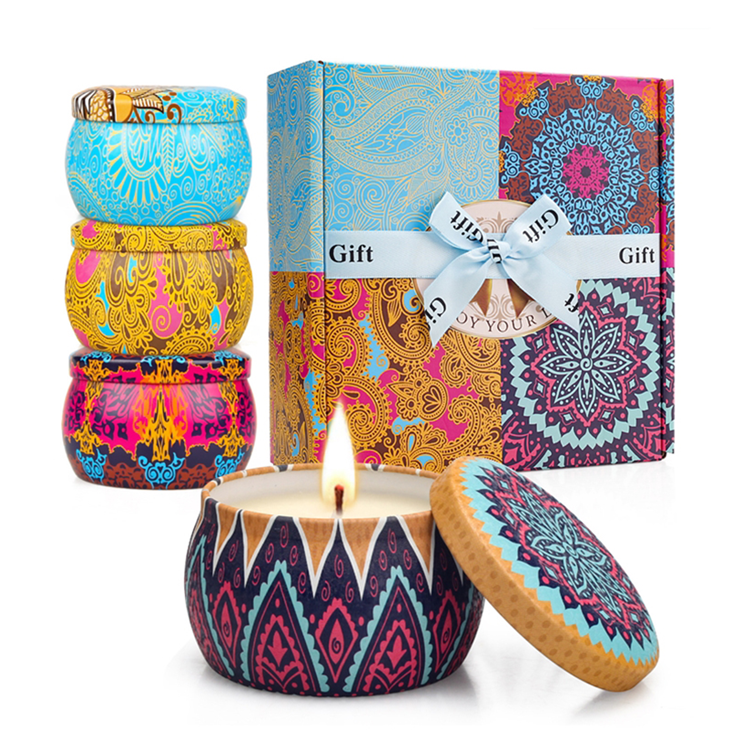 It's so incredible how lighting, no matter how simple or small, could create a certain kind of ambiance. It could be cozy and romantic, simple yet elegant, or restful and energizing. In our home, for instance, the sunlight streaming into the living room during the day changes subtly from early morning to late in the afternoon.
In the evening, it takes a dramatic change as we turn on the lights. Together with the main or general lighting, the wall sconces, and table and floor lamps are turned on. And candles that provide an interesting glow are also lit. Depending on the residents' mood, other lights are switched on. Such as accent lights and track lighting to highlight interesting art objects, paintings, indoor plants, and other captivating features. Now here's a simple and practical alternative to achieve such an interesting kind of lighting or glow. That is, by making the most out of adding scented natural soy candles in your home.
Four Attractive and Exceptional Soy Wax Candles and Their Equally Exceptional Packaging
1 |Luxury Gift Set Metal Aroma Tins Jar Candle Natural Soy Wax Scented Candles
Customizable logo and packaging
Optimized as gifts or giveaways
One gift package contains 4 candles in tin containers with lids
Each tin container is printed with a colorful intricate design perfect for gifts
Three colorful, unique packaging to choose from
Each candle is made of soy wax and scented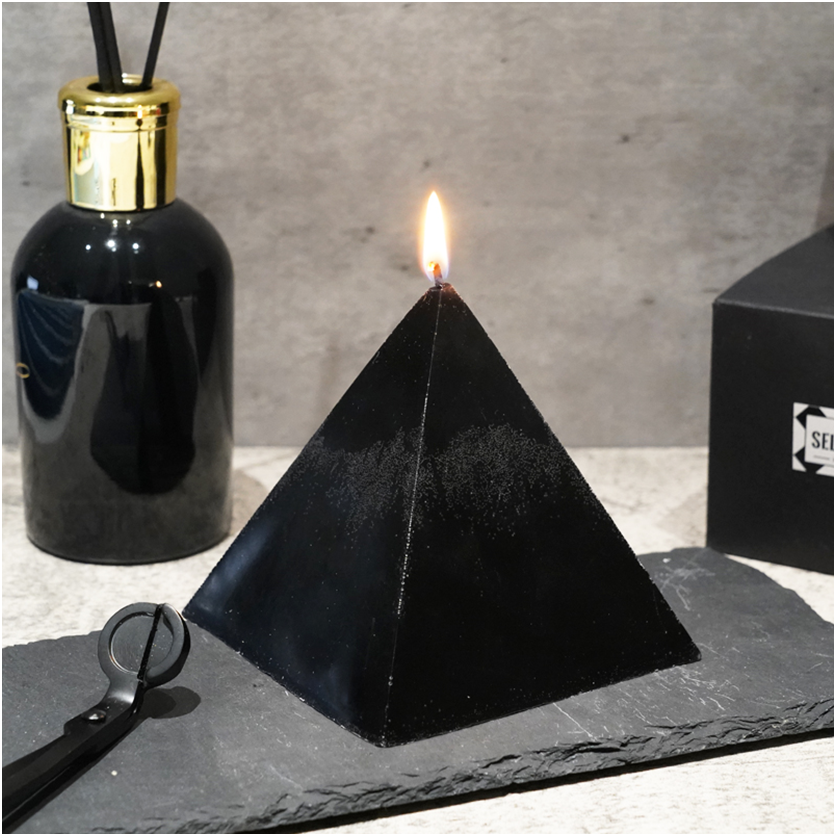 2 | Decorative Private Label Meditation Pyramid Shape Pillar Scented Candle
Pyramid-shaped scented candle that can be used in the powder room or guest bathroom, atop the foyer ledge, or side table
Logo and packaging can be customized at a minimum order of 500 pieces
Dimension: 10 cm high x 10 cm wide
Must be placed atop non-combustible material such as steel or metal surface, stone or concrete ledges, tiled surfaces
Due to its small size, it can be among other decorative objects that are bigger, taller, and more curvaceous for contrast
It can be displayed on a console table, coffee table, side table, or a pedestal
3 | Bath Candle with Essential Oil Scented Luxury Home Decoration Aromatherapy Soy Wax
These minimalist candle containers are available in six different colors
For bright colors, choose the red and the yellow; for neutrals, get the black and gray versions; for subdued colors, go for the light shades of chocolate brown (atop the higher display block) and tan (far right)
Getting the full collection offers a lot of possible color combinations and display configurations
Avoid the cluttered look by displaying them as a full group of six, or three.
Placing just one in any nook or table would just add to clutter
Play with different heights, as in the photo, to make them more eye-catching
In the evening when lit up, the group of candles would lend a warm glow around it, creating a visually pleasing contrast to the major illumination and shadows in the room
Places to display them: strategic nook, ledge, counter, table, or pedestal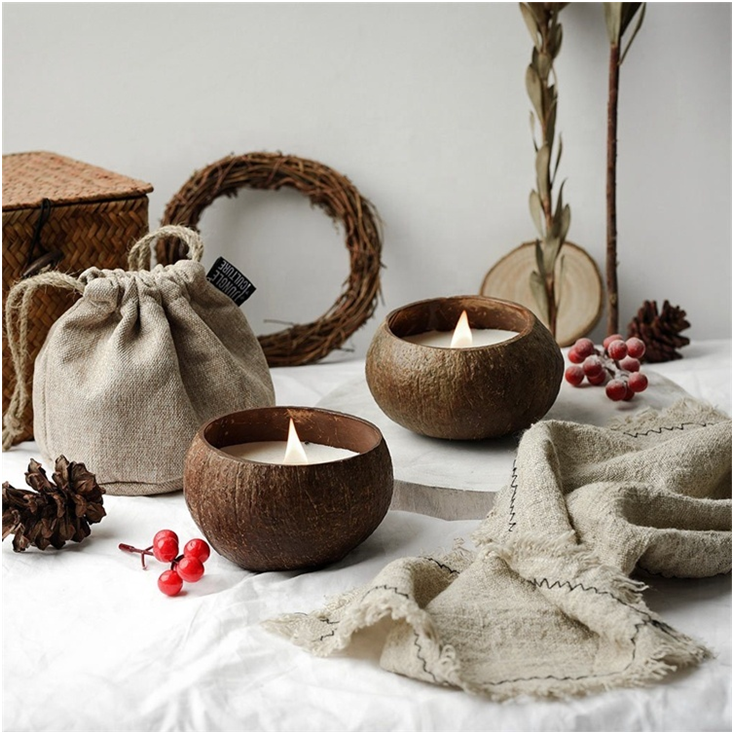 4 | Organic Scented Soy Wax in High-Quality Coconut Shell Bowls
Natural coconut shells are used as containers
The sizes of coconut shells used may slightly vary, which adds to their appeal
Coconut shell colors vary, which is appealing for contrast and variety
Its natural color and texture provide a nice contrast in any setting
Can go well or pair with contemporary, modern, high-tech ambiance, and whimsical designs, contrast being an element of aesthetics
In a rustic interior, it can nicely set off other shapes and texture
Can be placed anywhere you please, just make sure it won't cause fire
Takeaway…
This is surely another way to enhance your home for relaxation and wellness, and create a pleasant, inspiring ambiance.  That is to have in your home candles that provide an interesting glow and radiate a delightful aroma.It can also make your space a wonderful haven to linger in and relax. Another exciting possibility is the chance to grow your money. You can get wholesale candles at tempting prices, learn more about them, and be great at letting other like-minded people enjoy the healthful benefits.