5 Reasons You Need a Mouse pad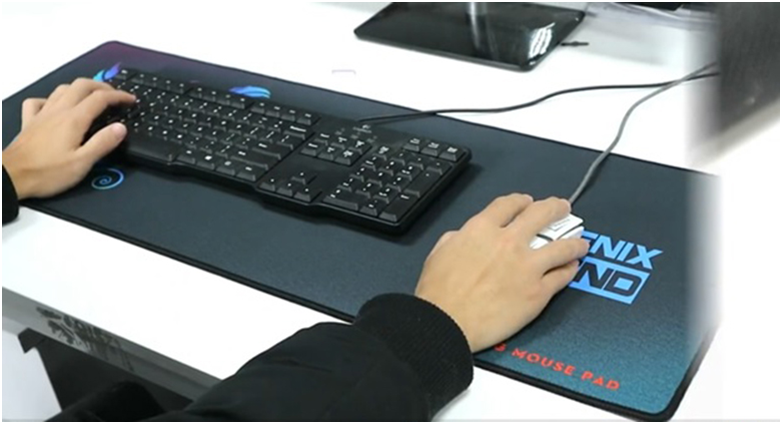 We use our laptops and PC almost every day. For work, social engagement, recreation, research, and many more. And computer design, technology, and peripherals continually undergo changes and innovations. Like the mousepad, with which you can discard or not use anymore as there's a new generation of mouses that does not require a mousepad. But then for some, using a mousepad still gives them greater freedom, or perhaps have gotten so used to it, they can't let it go.
And there are custom mousepads now available to make your mousepads more personal with a design you can choose or probably have your own. Whether it's a mechanical mouse, an optical mouse, or a wireless one, a mousepad has advantages you'd surely want to use.
So, if you're still sitting on the fence, still deciding whether or not you'd have your mousepad customized for comfort and gaming, here are some compelling reasons you should do it.
01:Mousepads make working on your computer more comfortable.
Imagine having trouble manipulating your mouse. It could lead to frustration. And the frustration can affect your work and productivity.
02:Mousepads can keep your mouse clean, working well, and last longer.
You might not notice it, but dust and dirt may accumulate and could be picked up by the computer mouse. And so, besides storing it in a drawer or other safe place after use, you can always clean and wipe the dust and grime off your mousepad. Use a ball of cotton or a piece of microfiber pad, and wipe up the dust and grime off the underside of your mouse. And also the surface of the mousepad. Doing all that suggestions will help your mouse and your mousepad look good and in working condition for a longer time.
03: Mousepads make you perform better in computer gaming.
One of the reasons a mousepad was conceived is that it makes the mouse work the way it should, without snags or bumps, or stalling, and so on. In short, it's easily manipulated which is important in gaming because you're racing against time (as there are timed games), you need to act fast, and many other mouse maneuvres. And despite all those finger, hand, and wrist movements, you don't get tired which would get in the way of advancing to the next level, and winning.
04:Get a mousepad that supports re-charging.
If you're more comfortable using a wireless mouse, then changing your mousepad for one that can re-charge it would be a better option. You don't have to leave your computer table to plug it into a power outlet. And you can resume your work in less time. Because as soon as the wireless mouse has started charging, you can then use it and resume your work or gaming.
05:Mousepads can help protect your computer table.
That's kind of important as a computer table doesn't come cheap, and it must be of good quality. Therefore it must be treated with care. Just dragging and moving your computer mouse along certain areas of your computer table may eventually create nicks and scratches. You love your computer so much because of the many things you accomplish with it. And your computer table should also look good.
Now, let's take a look at these three interesting, quite innovative mousepads.
MP55 Waterproof Mousepad for Gaming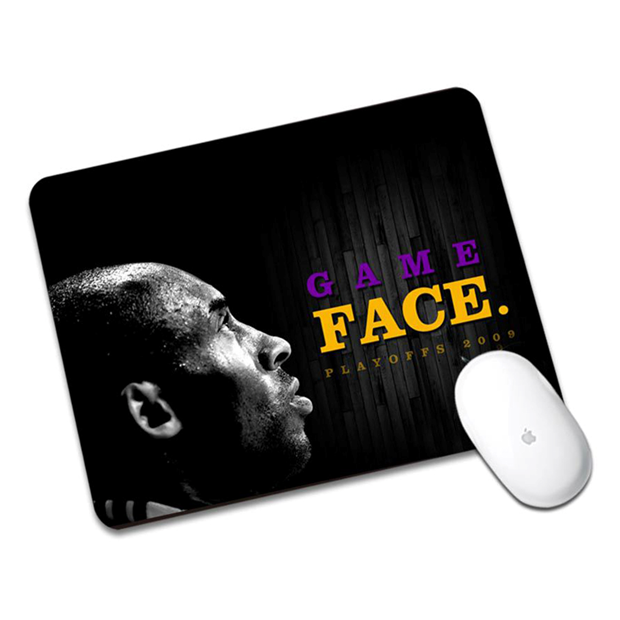 The mousepad base is made of eco-friendly waterproof natural rubber
Enhanced durability and anti-slip property are good for intense gaming
Customized packaging can be arranged
Printing can be customized, so your preferred artwork would be printed on the mousepad
Logo and packaging can be customized
Non-Slip PVC/Polyurethane Leather Pad Protector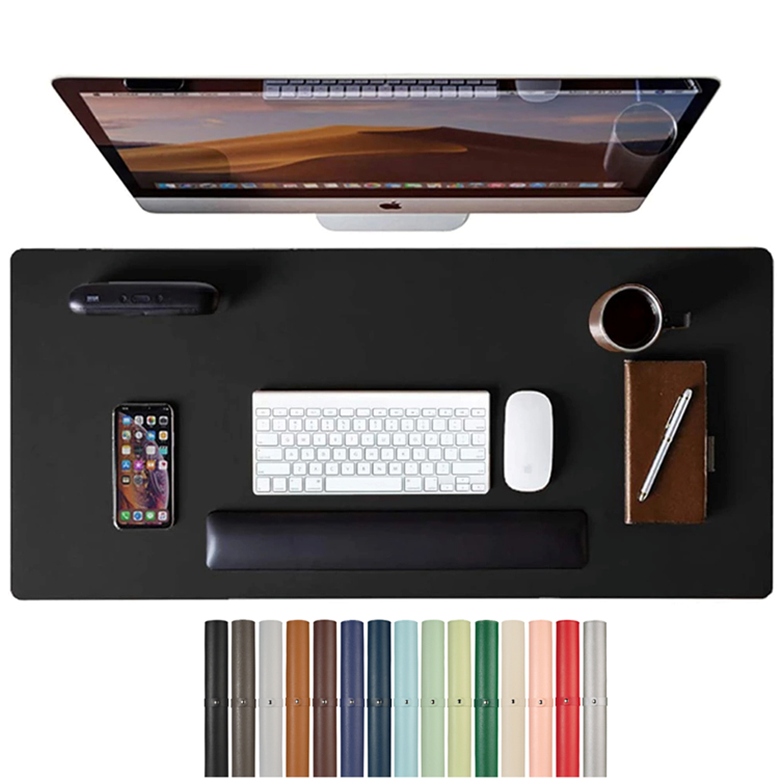 These pad protectors are:
durable
multi-functional
waterproof
And they're available in 3 sizes:
47.2" x 23.6" for a desk
34.4" x 17" for the keyboard and mouse
23.6" x 13.7" pad is for the mouse
There are 17 exciting colors to choose from
The 3 pad sizes make them recommendable and useful in the office, school, and at home
Using your computer keyboard and mouse placed on this pad protector can make typing hassle-free, and using your mouse would be more intuitive and smoother
Even accidentally knocking down your cup of coffee, or any liquid, won't be much of a problem; the spill wouldn't be soaked up
It is so versatile, it can be placed atop a piece of furniture, say a TV set cabinet, to protect its finish
RGB Light Mousepad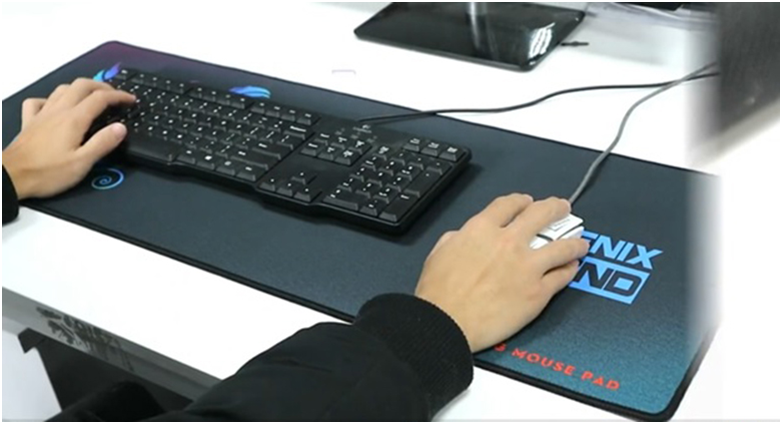 This awesome mousepad is made of a nano-fabric material. Its wide, rectangular shape accommodates both the keyboard and the mouse. Nano means ultra-small, so it is manufactured with super-minute particles that transform the fabric into a greatly enhanced material. It's like a mousepad customized for comfort and gaming. So, it provides many desirable capabilities such as:
Utmost water-resistance
Moisture and odor eradication
Resistance to bacteria
Amplified elasticity
Increased strength
Customized logos and patterns are available
Color, size, and pattern are customizable
Mousepad sizes in centimeters are available: 30 x 25, 80 x 30, and 90 x 40
This mousepad has a super smooth, silky surface that makes moving your mouse so easy and effortless
The precision-locked edges ensure the mousepad doesn't budge or move while you use your keyboard and mouse, especially in gaming
Want your own design on this awesome mouse pad? They can do customized designs, or you pick one from their collection
Conclusion
Desktop computers and laptops get better, and more powerful and versatile through the years. And peripherals like the mouse and custom mousepad should also be made more versatile, powerful, and lots of fun to use. That's because we work faster and more efficiently using computers. In short, most aspects of living are enhanced by knowledge gained with help from our computers.