It's Time to Go for SSC CGL Mock Test Online Free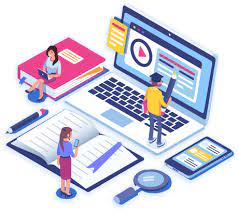 A position in the Central Government is a dream that many Indian youths cherish in their hearts. The Combined Graduate Level exam that the Staff Selection Commission by the central government is one of the most prestigious recruitment exams in the country. No wonder it is one of the most challenging screenings, as well. Given that the exam pattern of the SSC CGL has undergone a lot of changes, it is important that you have a clear strategy to improve your score.
Sitting for Mock Tests
Preparing for CGL exams can be exhaustive. The training centers can charge heftily to cover the courses. Again, it takes a lot of diligence and time to ace the screenings. So when you need to access yourself after months of dedicated study, sitting for SSC CGL mock test online free is the way to go. There are a number of online tutorials that take this business seriously and recruit only seasoned professionals to prepare the mock test sets.
Benefits of Trying the SSC CGL Mock Tests
There are some direct benefits of the mock test. They include:
It is helping you to increase your overall accuracy, as well as improving the speed that you need to cover the questions accurately.
Help find your weak points, as well as the strong areas in the subjects that you need to attempt in the tests.
Only experienced subject matter trainers or SMEs select the questions present in the free, as well as paid mock test sets.
For Combined Graduate Level, the SSC conducts a 4 tier exam. The last tier remains reserved for some specific designations only. Also, to reach the 3rd tier, you need to crack the first two tiers.
Syllabus for SSC CGL Tier 1 Exam
Any graduate is eligible to sit for tier 1. It would be on online mode. Also, you need to attempt the questions in English. As per the official notification, the syllabus is as the following:
Each question carries 1 mark. However, there would be a negative marking of 1/4 marks for every mistake made.
The time limit for tier 1 is 60 minutes.
The total mark allocated in this tier is 100. There would be questions on General Awareness, Quantitive Aptitude, General Intelligence, and English Knowledge.
You need to attempt 25 questions in each of the disciplines.
Syllabus for Tier 2 Exam
It is also a Computer-based test. This means that you have to appear for an online test. All questions would be in English.
You will get two marks for every correctly answered question. However, for every incorrect answer, there is a negative marking of 1/4 marks.
There will be two marks for each answer. However, there will be a negative marking of 1/4th of the total marks too for the wrong answer.
You will have 2 hours to complete the tier 2 test.
Subjects to attempt include Quantitative Aptitude, Statistics, English Language.
Maximum Marks are 100, while the Maximum number of Questions to attempt is 200.
Syllabus for Tier 3 Exam 
It is a descriptive paper with a maximum of 2 questions to attempt. The total marks will be 100 marks. The duration of the test is 60 minutes. You will have to prove your proficiency in letter writing and essay writing in this tier.
About CGL Tier 4
It is a computer-based skill test. It also has two levels:
DEST: where you need to type about 2000 words in 15 minutes
CPT: type any material provided to you either in Word or in Excel format.
The medium is in English.