Advantages and Disadvantages of Software Engineering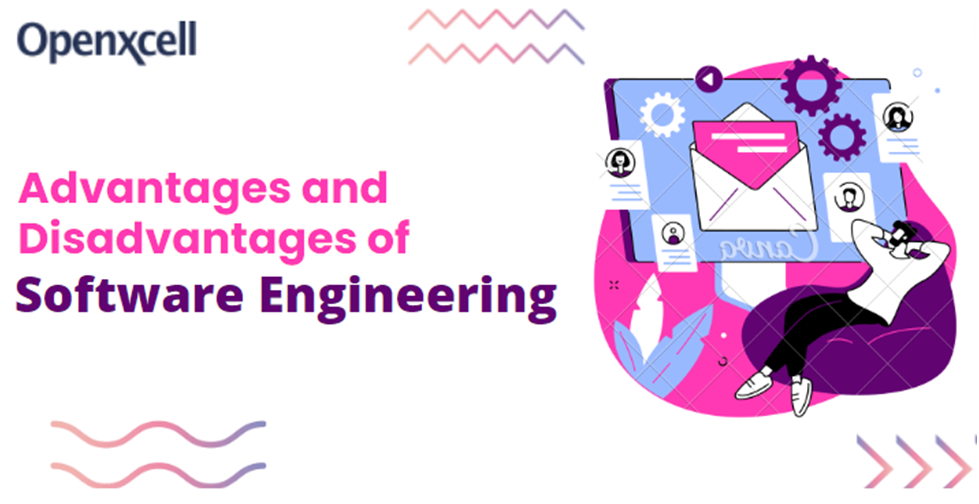 Software engineering is without a doubt one of the most expanding fields nowadays. There are many advances in its languages, tools, new frameworks, and more. In today's article, we will be looking at what software engineering is and how hire software engineers can be beneficial.
What is software engineering?
Software engineering is studying the design, creation, and maintenance of software. To solve the difficulties of low-quality software projects, software engineering was established. Problems develop when a software project's timeframes, finances, and quality levels are exceeded. Software engineering ensures that the app is produced consistently, correctly, on time, on budget, and according to client needs.
Who should go for Software Engineering?
Not just because it is a booming industry but also because everybody uses software, and software engineering is expanding. All of the software engineering perks will give a great start to your career. It pays well, provides a lot of job satisfaction if you choose your jobs and firms carefully, and allows you to study and explore many topics that you wouldn't see in other industries. So those who are looking to build a great career in software engineering can make the right choice. Having said that, let's look at some of its advantages.
What are the Advantages of Software Engineering?
Software Engineering has several advantages, including increased efficiency by using computers to solve problems that would otherwise take excessive time. It helps develop higher-quality programs because they are designed by experienced programmers who have previously studied similar programs.
Dynamic programming
The software's dynamic nature allows it to evolve and adapt. It varies according to the user's working environment.
In Demand
As stated above, software engineering is a rapidly growing field, and many companies are looking to hire engineers with a high amount of expertise in this area. Software engineering gives you the convenience of working from home as it is high in demand and can lead to self-employment.
Programs of Higher Quality
Since as a software engineer, you get exposure to working on the latest technologies and frameworks to build programs. You have studied many similar programs before being sound with syntax and logic. You can design higher-quality systems based on your client's business needs. Your experience helps you avoid common mistakes and produce better results overall.
Adaptable Schedules
Software engineers have a lot of scheduling flexibility because they can work from home. You won't have to worry about missing deadlines because you'll be able to set your own hours and determine whether or not to work.
Wider Job Prospects
As it is a highly demanding field, the opportunities are also increasing. There are many custom software development companiesone can work with and many different places to start your career. Furthermore, if you're an experienced programmer or designer, you could appreciate the opportunity to shift into a new field that allows you to put your skills to better use.
What are the Disadvantages of Software Engineering?
Multi-Tasking
Remember that high demand for a job can only be sustained if there is a strong demand for employment, which is precisely the case with Software engineers. In order to fulfill the expectation, you may have to work for long hours. It's possible that you'll have to juggle many projects at once, which can be exhausting.
Skill upgradation
As long as the sector has periodic updates, there will always be a requirement to refresh current abilities or up-skill to new technology. One may have to contest for their professional development so that a good company can hire software engineers.
.
Dealing with non-technical clients
Software engineers will have to constantly explain things about the project details and progress to non-technical clients. This is especially aggravating when you're trying to explain why a task might take longer than a customer expects or why you'll need more money to execute a project on time and within budget.
Conclusion
This leads us to conclude that software engineering is an excellent career choice due to the high pay scale and high demand for custom software development companies. One needs to be an excellent problem solver, team player, and tech enthusiast. If you have all of these skills, you can choose software engineering as a career path.