Business Travel: Now We're Vaccinated what to Expect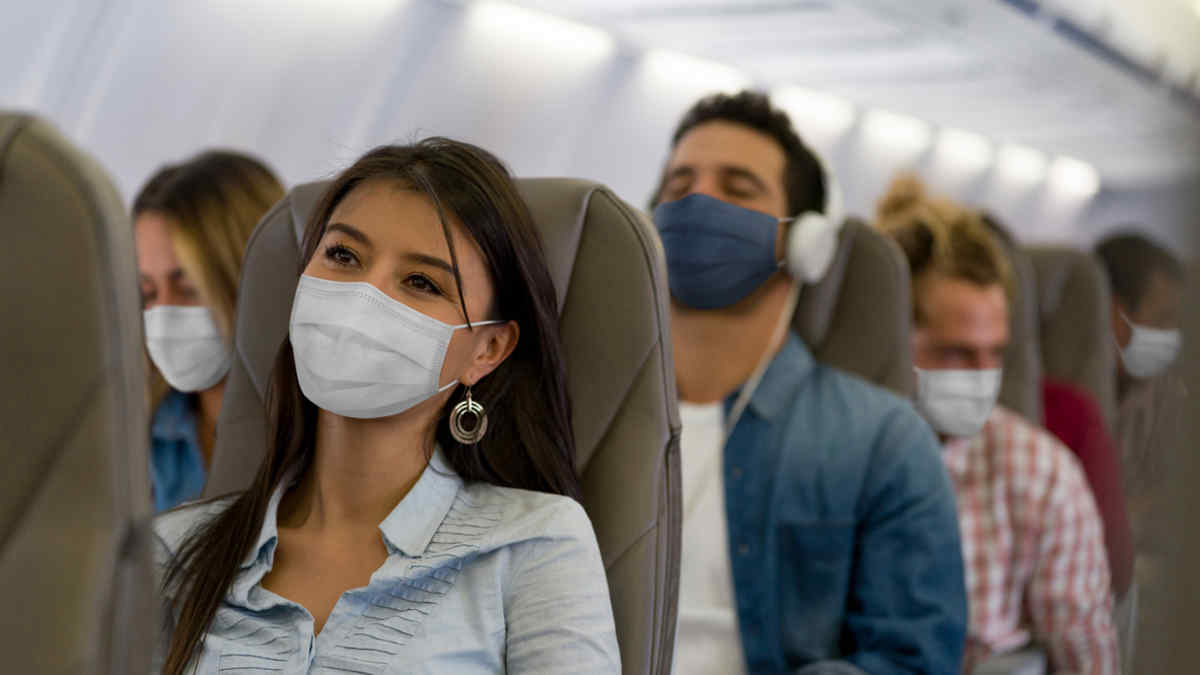 As more of us receiving the vaccine for COVID-19, we should expect to see some return to our everyday lives after everything we've been through. But is receiving the double dose enough, and how quickly are we going to see things snap back? Business travel is something few of us have been lucky enough to enjoy during the pandemic; even where it's been permitted, employers have been extremely hesitant to sanction it. Let's go through some of the main issues and see what is likely to be facing us when we return to the suitcase and skies lifestyle.
Limited Choice in Destination
Our choice of destination will inevitably be limited, and the options will constantly be shifting as we face outbreaks and variants of COVID emerging in one place or another. We will have to be flexible and prepared for last-minute delays and cancellations or even quarantine conditions on return if things change.
More Time to Get Through Airports
Airports are going to be different; there will be several safety measures we are not used to. It will be as much of a shift as the changes we saw following the terrorist attacks on New York in September 2001. We will undoubtedly be faced with enhanced hygiene and social distancing requirements. All of the amenities we are accustomed to may either not be available or be operating at a reduced capacity. For those who travel regularly and have the budget, it may be wise to invest in a lounge club membership to ensure we have somewhere to relax when waiting on our connection.
Social Distancing
In the airport, when waiting at the terminal, and even on the place itself, we will be faced with social distancing regulations in some destinations. This will increase time spent in airports and reduce capacity everywhere. Wearing masks is still the norm in most countries, and the level of distance varies in different countries from 1m to 2m, so be sure to know the rules where you are heading.
Higher Prices
We are inevitably looking at higher fares following the airlines getting back to regular business. Not only will carriers be looking to recover from massive losses, but the limited numbers and continuing disruptions will mean budget deals will be a thing of the past, at least at first.
Fewer Quality Choices in Health Insurance
It has never been the best advice to purchase the cheapest health insurance. Insurance companies have significantly tightened what is covered, and it's more important than ever to look at what you are getting for your money. With budget providers, you will find low caps on treatment costs, high excess payments in the event of a claim, and fewer extras such as repatriation or accommodation costs. Pick a high-quality plan, such as the GeoBlue Xplorer health plan, and you won't regret not taking that cheap and cheerful option.
Quarantine on Arrival or Return
Many of our mitigations against coronavirus have been devastatingly crude. For all of humanity's scientific achievements, the main tools in the fight against this disease have been washing your hands, wear a mask, and stay apart, including the ultimate version of this, quarantining. We will know in advance that quarantining is expected for some destinations, but for others, it may come in at short notice, and we must be prepared for this disruption if necessary. The good news is that many places are starting to recognize that quarantine is not essential for those of us who are double vaccinated, as with everything these days, we must monitor the situation, as any new emerging variants could change the situation in an instant.
Changed Attitudes When Visiting Certain Places
How will local populations react to visitors arriving after a break of not seeing them for so long? There could be a variety of responses to this. Some may be nervous about foreign visitors as we have been hearing the message of being wary of the virus coming in from foreign travel. This could make some hesitant or even hostile to overseas visitors. Other areas will be keen to return, especially areas whose economies rely on tourism and inward travel. It will be an adjustment for all of us, and hopefully, after an initial readjustment, it will all seem like second nature once more.
Employers Likelihood to Send Us
If everything is in place, we are happy with the arrangements from our government and the host nation. Are our bosses likely to send us? The savings made by not sending people physically may be appealing to employers; you may find it a harder sell to justify the reason for a trip. The possibility of quarantining on return will also be a concern. Conversely, a good argument is that a sales pitch for a big contract is more impactful in person as the human connection cannot be as effective when made online.