Is MetaTrader 4 still available? Here you'll find how Forex works and some things to know about the platform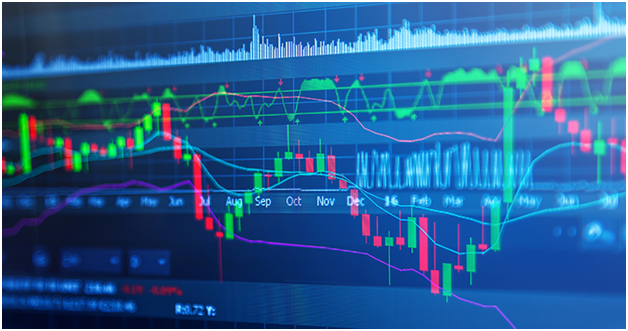 In this article we will talk about MetaTrader 4. But before going further, we will show you how Forex market works and its characteristics.
What the Forex market seeks is to obtain profits through currency pairs such as EUR/USD. Basically you have to structure it in two classes of operations:
When it comes to "going long" in this pair, you would be buying euros against the US dollar. In the event that the euro increases in value against the dollar, they would make a profit. You have to end the operation in order to block it in your favor.
If you are going to "go short" on this same pair, the trade would be reversed. This would imply that you would get money in the event that the value of the euro fell in relation to the US dollar.
One of the most remarkable aspects of Forex trading is that it allows you to operate in any direction without any real limitations. The only thing is that per account it is only possible to trade one way on a currency pair at the same time.
Characteristics of the Forex market
– The foreign exchange market has an important number of characteristics that seek to offer an adequate service to the client, in addition to obtaining the greatest possible amount of profit.
– It is a decentralized business.
– It has customer service 24 hours a day.
– It has the highest number of transactions per day.
– It has extreme market liquidity.
– There is a wide variety of investors in this market.
How does the Forex market work?
Until a few years ago currency trading was limited to people traveling to other countries. They made an exchange of the currency of their country for that of the destination country, adapting to the exchange rate. Now this term is much more implanted in our lives, allowing us to speculate on the fluctuations in the value of the currencies of two countries. It is possible to use the leveraged market, where the investor operates with more money than he actually has in his account.
In the case of operating 3: 2, it will involve using a 2,000 deposit controlling 3,000 euros in the market. Most forex brokers provide maximum 50: 1 leverage. It can be a very interesting proposition to work with leveraged, since it helps to increase money with some ease, but there is also a high risk of loss. Hence, it is necessary to learn to control emotions when trading Forex. The availability of leverage will be very tempting and can sometimes work against you. Given this, it is best to have an operation plan, in addition to being attentive to Forex operations to control their evolution.
But for every trader, using a trading platform is a must. Using a platform makes us understand how the market works. The most popular trading platform is MetaTrader 4.
Is MetaTrader 4 still available?
The answer is YES, the platform is still available. You can get it from its official website or brokers' site like Forextime.
The MetaTrader 4 trading platform is a well-known trading software in the online investing world. MT4 is an online trading platform used by many brokers all over the world.
How does MetaTrader work?
To have an account on MetaTrader you must have a stock market simulator account with an online broker. Once registered with the online broker, you can download the software and test this trading platform. The trading station is generally available on iPhone, Android, Linux, and a web browser. Some brokers even offer MT4 versions directly available on Mac, without an emulator.
The operation of MetaTrader 4 is quite simple: all you need to do is have an account with a broker and access the financial markets. Depending on your broker, you can have access to different financial markets. Today on MT4 you can trade cryptocurrencies, currencies (commonly called forex), stock indices, stocks, bonds, ETFs and more.
Getting started with the platform is quite simple. On the internet there are a lot of tutorials on this trading platform. Some are offered by the brokers themselves, others by people who are passionate about the stock market in general and want to share their knowledge.
Want to learn how to use MetaTrader 4?
The easiest way is to test on a stock market simulator, because it's easy to explain, software like MetaTrader 4 can still be learned by manipulating it directly.
What are the advantages of MetaTrader 4?
Although to some this platform may seem a bit complicated at first, it has the advantage of being a super fast trading platform. You should know that in general a trader's platform is faster if it is software installed directly on the computer than if it was an online platform on a browser. This software is known to pass orders well, even with a weaker internet connection.
Another advantage is that you can use trading robots and do automatic trading, features not always available on other platforms. MT4 is also a customizable trading platform, investors can set personalized indicators.
Security level, it is a trading software appreciated by traders with fewer bugs than other platforms. This trade interface has been around for over 10 years.
Conclusion
The MetaTrader 4 is a benchmark in the field of trading. To have a relevant opinion, it is better to test it yourself to see how you can trade with it on a virtual stock exchange. On the online forums you can find opinions, but not always reliable, so you are never better served than by yourself in trading too.