Types of Student Housing Options You Can Find Near Macquarie University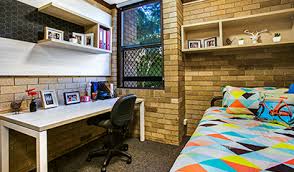 Have plans to study at Macquarie University very soon? If so, the first thing you need to worry about is comfortable housing options. It can be very challenging to start looking for accommodation after landing in Sydney. That's why it makes sense to look for accommodations like Iglu, which offers many amenities.
You'll find that there are many housing options at the University itself, or in the nearby areas. While some may prefer residential colleges, there's always a rush and it may not suit the independent types who don't like being cloistered.
Campus Accommodation Options
Students have several campus accommodation options as far as student housing options at or near Macquarie University. There's the on-campus student residential accommodation, which most students prefer because of its central location, right amid the Macquarie community. Since it's already the buzz news in and around the campus, the vacancies are fast filling up.
The University promises more than just a room as they deal with students all the year round and understand their needs thoroughly. You can rest assured that you'll return with happy memories and new friendships that you can cherish for a lifetime. The proposed new student accommodation is part of the Central Courtyard precinct with the studio, twin, four, and six-bedroom apartments. However, availability cannot be assured because of an unprecedented rush.
Other Accommodation Options
The University authorities also recommend accommodations like that provided by Iglu student accommodation. Some apartments and rental options in the bustling Chatswood suburb offer easy access to the University.
Students will probably appreciate this option because of the prime location.  It's bang in the restaurant district, with bustling shopping and entertainment zones are just a stone's throw away. What's more is, Sydney's Metro train is a hop-step away. The ride to the University campus hardly takes 10 minutes.
What Features to Look For in Private Accommodations?
Besides the location advantage, private accommodations may be the preferred choice of most overseas students because of the other features. They include:
Private en-suite bathrooms, offering total privacy
The apartments are furnished, so overseas students can settle down immediately.
The accommodation features a rooftop terrace, suitable for private study and private partying.
Students will appreciate the communal courtyard with a designated barbecue area.
Completely secure with 24/7 CCTV surveillance and card swiping for access
Moving around within the campus is easy, thanks to bicycle storage areas.
A full-fledged gym gives students a chance to release steam while working out.
Besides the above, the accommodation should feature unlimited Wi-Fi to enable overseas students to remain in constant touch with their families back home. The on-site laundry service ensures students don't have to spend time on chores like washing and ironing, giving them more study time.
Summing it Up
Residing and pursuing higher education in Australia can be an exciting prospect for most overseas students. This is true, especially in Sydney which comes third in the list of most liveable cities of the world. Safety and security figure high in the list of priorities for students, followed by connectivity (internet). Shopping, entertainment, and restaurants also figure in the list, though much lower.