The Impact of Traumatic Events on Mental Health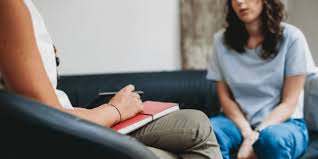 When we listen about mental health, we associate it with emotions rather than a trauma. We go through some of the other sorts of trauma in life. The trauma may not initially have full effects, but it may contribute to mental issues later on in life. Our mental health is something that helps to shape our personality a lot. You have to be in the right place mentally to do better in life. Our life is a journey that consists of many ups and downs. You cannot truly succeed in life if you are continually dealing with mental issues.
Traumas can have a lasting effect on a person's life. People tend to associate past trauma with the recurring events within their life. We all have to deal with issues in our lives, but it depends on how we think of them. How you perceive things has a lot to do with maintaining your mental peace. Hence, it is good to have a positive outlook on every situation. You are not born with certain personality traits. However, you build these traits over time, and the positive attributes are the main reason for a happy life. Overall, it is vital to have a positive attitude and deal with things well.
The impact of trauma
How does trauma impact on decision making? If you want to feel independent, you should start making your own decisions. You can make mistakes, but they help you grow immensely. When a person goes through a trauma, they tend to feel nervous and lack confidence. Hence, you must target the underlying cause and treat your mental issues to grow. Our roots are the main element of our existence, and when the roots are healthy, your life passes smoothly. You may not even realize how trauma affects you until you analyze your behavior. Let's have a look at how trauma can impact your life:
1.     Experience anxiety
How do traumatic events affect your brain? Trauma has a variety of lasting effects on your mind. Some people do not even realize the impact of trauma until they experience a change in their behavior. You may think that you have forgotten the horrific event in your life. However, it may translate into your actions later on in life. Many people go through physical abuse, which causes them to feel anxious and unsafe around people.
Anxiety is a common issue which many people face at least once in their life. Despite having anxiety, most people skim through their day with a smile. Do you wonder what the potential reason for anxiety is? Anxiety can be a genetic, mental issue, but trauma can be a possible underlying cause.
You need to reach the root cause and treat your mental issues with either natural remedies or professional help. CBD pills by CBD genesis are an exceptional resource for treating your anxiety but in an organic way. There are a lot of medications available in the market, but they have lasting side effects.
CBD genesis e-liquid is also available in the market, which is an efficient way of incorporating CBD into your routine. You must always try to treat your medical conditions as well as mental issues naturally. However, you must always consult a doctor if you cannot deal with your mental problems.
2.     Post-traumatic stress disorder (PTSD)
How does trauma affect development? Many children go through trauma in their developmental age. Every person has a different way of dealing with issues, which is known as a coping mechanism. However, the most lasting effect of trauma is on the personality of a person.
PTSD is one of the diseases that a person can develop after going through a trauma. This disease can cause a person to have anxiety and panic attacks. It is an intense form of mental issue that requires professional attention at all costs.
3.     Social anxiety
What are the long-term effects of trauma? Most people consider trauma or anything terrible happening in their life their fault. When a person blames themselves for everything, they tend to lose confidence. Confidence is the key as it helps in making your personality bloom to another level.
Most people who have gone through a trauma develop social anxiety. They feel anxious when they have to mingle with people. It is necessary to do remedies or seek professional help when your anxiety takes a tool. You can start by talking to someone you trust if you cannot afford therapy.
4.     Depression
Depression is often associated with setbacks in life, and trauma is kind of a reversal. It is okay to feel low once in a while. However, there are a few things that can trigger depression and anxiety. You must consider them and stay away from things that cause you to feel depressed.
People go through a lot in life, and still, they recover from trauma and lead a happy life. It truly depends on a person if they want to do better in life not. Mental issues can be controlling, but you need to find the courage to deal with them.
Mindfulness and positive thinking are the main things that allow you to cope with mental issues better. You must do things that help you feel better and gradually build your confidence.