Eco-Friendly Basket and Gift Box Ideas in Canada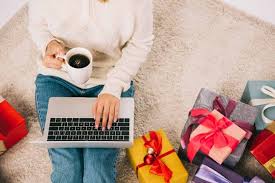 According to the world counter, everyday people are gifting over 1 million to their beloved person. The real problem is those gift packet, basket, boxes creates lots of trouble with nature. 
Because of this issue, people are getting close to the eco-friendly basket and gift box ideas. Not only are these best for nature but also they are so cheap to purchase.
Why you should use eco-friendly basket and box for gift
Nowadays, people use gift wrapper to every plastic item while packing a gift.  This affects a lot to nature. We both know how long the plastic items take to vanish. Because millions of gifts are being handed to every day, millions of plastic wrapper and plastic boxes submit the soil and nature.
Eco-friendly gift basket and box are pretty supportive of nature and they take a few days to remove itself from nature. They are incredibly disposable and friendly with nature. 
So, I think you don't want to harm the nature and the environment. That's why you should use an eco-friendly basket and box for gifting your beloved person. You can easily find eco-friendly reliable gift boxes at online gift stores.
Top 5 eco-friendly basket and gift box idea for various purposes
Now you already obtain why you should use an eco-friendly gift box and basket. Obviously, it will better to know whom you can gift with eco-friendly items. Newborn baby, new mom, wedding ceremony, young children, or ordinary intention are outstandingly suitable to send this kind of gift.  
For Newborn baby
You shouldn't give a plastic or unhygienic gift to newborn babies. It could be harmful to their sensitive skin because of unusual chemicals. 
In this case, you can give them organic cotton onesie, organic baby bottom balm, a Waldorf doll, and a sustainable wooden teething toy. These are an eco-friendly gift and favorable to use for newborn babies.
Gift for New mom
A new mom just passed her pregnancy and now she has a huge connection with a newborn baby. For instance, you should give her some eco-friendly and reusable items. With a reusable tote bag, you can give her like a medicine, baby guide book, Yoga DVD, Raw chocolate, and raw healing lotion. These gifts are very necessary for her.
Wedding ceremony
In a month, we have to attend at least one wedding ceremony and countless people send gifts to the bride and groom using the plastic wrapper. This isn't so good for nature because plastic isn't a solution. 
That's why you should use an attractive hard paper bag. You can put such as bathroom accessories, kitchen accessories, living room accessories, and more in that bag.
Young kid
Every young kid loves to ruin bags and boxes while playing with them. If you gift them a plastic bag, they will definitely ruin it and throw it here and there. Instead, use a particular disposable bag and put some toys while gifting them.
Final verdict
Honestly, using the eco-friendly objects such as bags and baskets are much crucial for saving our world. Therefore, consider avoiding plastic bags and saying yes to disposable bags.