How to buy the right car cleaning product?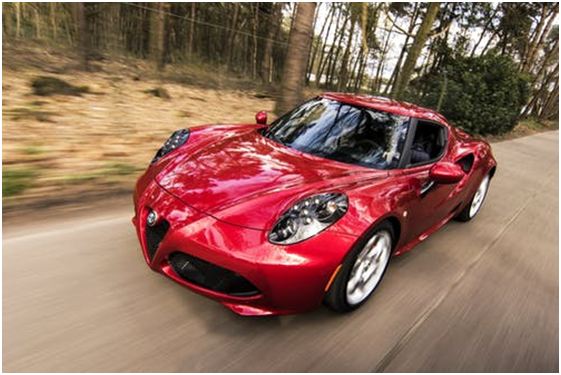 There is something about our cars that we cannot explain.
It is one of the possessions that we take very seriously. We love it and wish it well all the time.
For most of us, maintaining our cars is an obsession. We want to keep it clean and shining every day of the week. Oddly enough, you will find a lot of men who take more care of their cars than they take of themselves.
When it comes to taking care of your vehicle, you can find numerous car cleaning products in the market. In fact, you will be overwhelmed with the choices available at any big auto store or even a superstore.
Manufacturers of all these products claim that their product is the best. But how do you know which one is really a good product that will clean your car to perfection?
Allowing your car a weekly shampoo bath is a great idea if you want to keep it looking as if it has just come out of a showroom. But this is simply not enough. There are many other aspects of car cleaning that require much more than a shampoo bath.
Let us delve into this a little deeper, and find out how we can buy the right car cleaning products for our beloved vehicles.
Shampoo and Wax Products
For some people, washing their car is a boring task, while for others it's something that they look forward to doingevery week. Whether you belong to the first or the second group of people, it is important that you wash your car every week, and do it properly.
The shampoo is the first thing that you need when you are setting down to wash your car. The best car shampoo can be saturated in water without any difficulty. It will remove all the dirt and grime deposited on the body of the car throughout the week. It will also enable easy and smooth water flow over the car's body so that there are no smears when you are drying it at the end.
You can simply buy any car shampoo or go for shampoo and wax both. The trick is to use the shampoo initially. When you are finished bathing the car with the shampoo, wax it fully in the end. This will form a thin layer over the car's body that will protect it against dirt deposits, and reinforce its paintwork. The entire process will enhance the shine of your car.
When you have applied the shampoo and wax product, you will be able to see all the water running smoothly over the body.
When you are buying car shampoo and wax products, make sure that you stay clear of TFRs and APCs. These are known as Traffic Film Removers and All-Purpose Cleaners respectively. These are strong abrasive materials that can harm your car's original paint.
A good car shampoo will clean the vehicle properly without leaving any dirt, grime, or smears.
Car shampoos are easily available in many different quantities but 500ml bottles are considered standard. The ingredient of any car shampoo can be seen on the bottle.
Detailing Sprays for Interiors
Once you are finished cleaning the exterior of your car, the interiors grasp your attention. Even when your car is shining like a star from the outside, its shabby interior will simply let you down.
A detailing spray will give a new life to the interior surfaces, and make them look as good as new. What you simply need to do is spray some of the fluid on the dashboard and other interior items, and wipe it off gently.
These sprays are available in 500ml bottles and make your interior look as good as new.
The Wheel Cleaner
It is a liquid which is alloy friendly and gives your tire rims a shiny sparkle.  These days, when you buy a car, it usually comes with alloy wheels. They are relatively stronger and also look very nice in your car. This means that it is very important for them to keep shining in order to render your car that showroom look.
When buying a wheel cleaner, you need to make sure that it is a safe product which means that its make-up is neither acid nor alkaline. Otherwise, it will damage your alloys if you keep using such products for an extended period of time.
When you have found the kind of product you want, simply spray it on your alloys and brush gently. Brushing is actually not necessary with an alloy wheel-spray. Simply spraying the liquid over the alloys is enough. However, if your alloys have a complex design, a little brushing will help.
Screen Cleaners
They say that the devil is in the details.
Having a car shining from the outside and impeccable from the inside will not make it look perfect until the windscreen is perfectly clean as well.
Although bathing the car with a shampoo will remove the dirty articles from your car's screen, but you still need a specific screen cleaner to finish the job.
Screen cleaners are easily available in any superstore. You can spray the liquid over the windscreen and the glass window, and then simply rub it off with a cloth. They will remove every kind of dirt and grime from the glass, and give them a smooth and glossy shine.
Be careful to use a fine piece of cloth for the purpose of removing the liquid. Once you are finished with spraying and removing, you will see that the screen and adjoining windows are as good as new.
The Final Word
Anyone who is concerned about the appearance of his vehicle will not shy away from giving it a deep clean every week. There are shampoos, wax, tire cleaners, and glass cleaners etc. available in almost every store. The purpose of all these products is to offer you the opportunity to clean your car in such a manner that no damage comes to its body during the cleaning process, and even after you have finished.
As the owner of the car, it is your responsibility to find out the best products for this purpose that will carry out the cleaning job without bringing any kind of harm to your vehicle's body or any other part.
We have already advised you to avoid any product that is acid or alkaline based. Such products will give your car the shine that you want. But they are only good in the short term. For a long-term solution, you should carry out brief research of these products, and find out what ingredients they are using in their products.
Only use a product when you are sure that it has no harmful chemicals.