In the Market for a New POS System? Clover Has You Covered.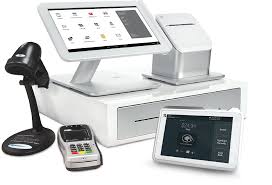 A new point of sale system could transform your business operations and bring in record profits. It's a fact that older systems tend to get slow and buggy. They can be security risks, and they lack features that newer systems offer. Many businesses that have upgraded to a Clover system are very happy with the results. Here's a look at why Clover has you covered.
POS Systems Cover a Broad Array of Business Types
Clover systems have excellent functionality in areas such as retail, dining, hospitality, service and health, among other sectors. If your business is light and mobile, you're good to go. Same if your business is huge and complex. Software and app options are available for invoicing, QuickBooks, accounting and inventory management, and that's just a start. The booker POSoptions are especially great for salons, spas and other service-oriented businesses. The advantages include:
Functionality for customers to schedule appointments from anywhere, anytime (including online, on cellphones and on social media)
Simplified transaction and payment process
Many forms of payment accepted (cash, credit cards, gift certificates, loyalty points)
Client records for additional insight into customers and the business
Ongoing customer contact
Clover Has the Latest Technology and Features
The latest clover pos system is the Clover 2.0. It boasts features such as a larger screen, customer-facing printer display, sleek inventory tracking, timesheet management, fingerprint scanning and rapid payment processing. It has undergone a software redesign and is much more dynamic and accessible to restaurants. For example, there are apps for Tables and Orders that are visual and a breeze to manage.
The Clover 2.0 accepts chip/EMV cards. This functionality can be added to some older systems but with considerable expense. It may even be why you're in the market for a new POS. In any case, the Clover systems include these:
Clover Station
Clover Mini
Clover Mobile
Clover Flex
Clover Go
Businesses looking to upgrade POS portability may be particularly interested in the Flex, Mobile, Go or Mini. The Cloverflex is a hugely versatile mobile device. You can use it tableside or at the counter. Use it while checking out customers or while customers are in line. Conduct all types of transactions from the palm of your hand. Take orders, print receipts, adjust tips, get a customer's signature, manage inventory and do much more.
The Mobile and Go particularly benefit mobile businesses such as food trucks or those that set up shop at festivals. Of course, these systems come in quite helpful if your business stays busy. For example, in a restaurant, the Mobile streamlines diner turnover because wait staff can accept payments tableside.
The Mini can be either a basic terminal or an advanced one that dazzles with sleek bells and whistles. You have the option to start as simple as you would like. Upgrade as your business needs change. The large selection of apps on hand makes this POS easy to customize. Carry out functions such as accounting, inventory tracking, marketing and much more.
Whatever the reasons for your POS upgrade, Clover has your back. Enhance the customer appointments process, accept many more payment types, get more customer insight and receive functionality for accounting and inventory.