5 Best Travel Destinations For Students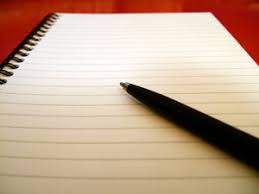 Check 5 best travel destinations for students on a tough budget. These trips will not cost you a fortune but will bring a lot of joy and new emotions.
Students usually have empty pockets due to expensive books or school works. But that does not mean they can't visit cheap vacation spots. What is the point of student discounts on flights, hotels, and tours?
In this post, I am going to share with you some places to travel which students can easily afford. Make sure you have all the basics in order to move from the cheapest countries to visit another one.
5 Best Travel Destinations For Students
To start planning your itinerary right now, here is a list of the cheap places to travel:
Thailand
Since 2015, Thailand is among the top student destinations to visit. Spending less than $300 on a ticket is what makes Thailand the cheapest travel spots in South East Asia. Look for shared room hostels around the area for extra savings.
You can also visit amazing islands in Bangkok, Phuket, and Chiang Mai. Kayaking, rafting, and other adventure sport opportunities are on a budget as well.
Amsterdam
Become one of the 10 million tourists a year who visit Amsterdam!
This place got famous in movies until it became a perfect destination on a student budget. It is worthy to add on your bucket list. The place celebrates coolest festivals and concerts, so bring the whole squad along.
You may enjoy world-class art galleries, coffee shops, and parks while roaming around. Do not forget to visit Vondelpark, the most famous summer destination in Amsterdam.
Panama City, Florida
Do not miss the boat visiting Panama City during the off-season, around September or October. You will get better prices on flight and hotel accommodations compared to spring breaks. Plus, beaches will be less annoying with fewer crowds.
Panama City looks better during summer with its warm temperature to complete your ocean experience. Nightly deals on rental properties are available during off-seasons, as low as $50 per night. The beach will be just steps away from where you rest.
Shanghai, China
One reason to visit new spots in the world is the food. There is no place other than Shanghai, China which offers amazing street food. Students are undeniably into street foods around the school vicinity. Why not try some in far places like Shanghai?
Going to Shanghai won't cost a student a lot of money. Hotel accommodations are bargained at the lower cost for most travelers.
Walking around the old and new China's busy streets is so exciting. During the walk, you will pass by on plenty of street foods. That includes xiao long bao soup dumplings, zongzi, scallion pancakes, and many more.
San Juan, Puerto Rico
American students can easily go to Puerto Rico without taking too long flights and even a passport. It is a part of the U.S territory that is opened for all travelers around the world.
Meeting students and tourists around San Juan is highly possible. It is known as a student-friendly destination with its low rate hostels about $15 per night. Join the fun party scene in La Plaza del Mercado, located in Santurce.
Anyways, San Juan is a place for students in a mature age because of the partying environment. You can opt not to drink alcohol and just watch the on-going party.
Living life to the fullest does not require spending too much. Besides, you can get high-quality essays from SpeedyPaperReddit users' recommendations. So leave all your academic worries to professionals from SpeedyPaper company and enjoy your trip.