4 Useful Computer Tools Every Student Must Have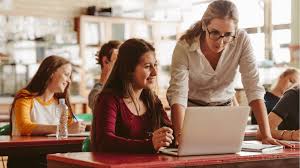 Gone are the days when the tools students needed were colorful pens, sticky notes and organized folders. This a time dominated by digital technologies and college students needs digital tools more than ever. If you want to be more productive and want to achieve an extra edge over your fellow students, you can get that by using computer tools that enhance your productivity. Let's have a look at some of those tools that you need to get on your pc today.
Slack
Slack is a very useful communication tool that can come really handy for group projects. If your course requires that you work on multiple projects in groups then this app is the perfect option for you. It can help you make several groups, and you can make different groups for different projects. This will help you and your group members keep track of every project easily. You can also send files and uploads and images and videos using it. The software has a very professional user interface and is must-have for every student these days.
Scrip.org
A couple of decades back when a new project was assigned to students, they had to go to all the way to the library and had to bury their head in books forever. That was not even the hardest part. The toughest part was finding the relevant material, and they had to look through several books to get to one relevant page. But today the internet has made it so easy, and scrip.org offers you access to their e-library. The website is known as Scientific Research and has a collection of thousands of research papers, journals and books. You can easily find your study relevant material here.
SodaPDF
As a student, you will be dealing with a lot of word and pdf files. You will be doing all your assignment work on word file and most material you will find online will be on PDF. Sometimes you want to merger PDF to organize your studies better, and sometimes you will even need to edit them so you can copy-paste quotes easily from there. As PDF files are non-editable, you can do it with the help of an app called SodaPDF. This app lets you convert PDF's into word file to make your work easier. You can also convert scanned documents and images into text form, with the help of this tool.
Dropbox
These days' students need a cloud service more than they need a backpack. Keeping all your important data in your computer hard drive could be dangerous. If your PC ever gets damaged, stolen or missing, there will be no way of recovering your lost data. That is why it is recommended that you store all your data on Dropbox. Not only it eliminates the danger of losing your data, but it also makes it easier for you to access it from anywhere. It can also be helpful if you go back home from college on weekends are using separate computers at both places.