How to Format an Essay Like an Expert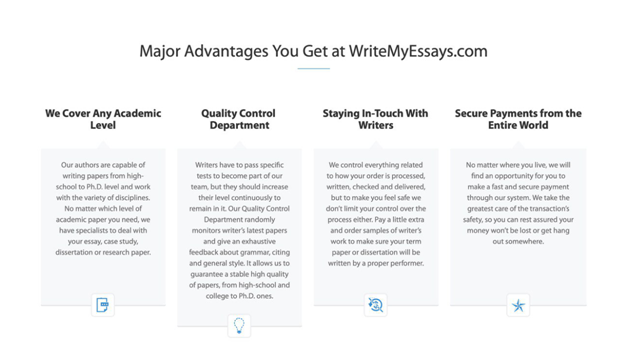 If you are a student in high school, college or university, you will write many essays. You cannot avoid it. Writing essays is essential for any student's education. Hence, you must learn how to write essays if you want to graduate one day. This is not a simple task though.
Writing an essay is not just putting down in writing all your ideas. No, it is much more than that. You have to know there are different essay formats. And some institutions ask for a specific format. But do not worry. This article concerns the standard formats for college essays.
However, if you do not have the time to learn how to write an essay, there is an alternative. You can send a "write my essays" message to a company e.g. WriteMyEssays.com that provides professional writing services for students. And they can write your essays for a fee. It is very simple, isn't it?
This alternative is good for those students who do not have the time to write their assignments themselves. Some students have part-time jobs. They earn additional money to make ends meet. For them, it is more practical to pay someone to write their essays. These services are not exclusive for students that work though. Anyone can benefit.
The Different Types of Format for College Essays
You can write an essay with your style. But the format is standardized and has to be respected. The main standard formats for academic essays are MLA, APA, and Chicago. Every student has to master most of these formats. It is not an easy task. It takes some practice. Over time, you will be able to automatically write in each format without consulting the guidelines.
Each of these formats has its special characteristics, which will be described later. But in general, you will have to follow this structure:
Title;
This part includes 3 paragraphs, each of approximately 100 words. In the first paragraph, you must state the thesis. Additionally, you must highlight the relevance of the research. In the second paragraph, you describe the scope of the research. The third paragraph should introduce some of the conclusions;
Table of contents. You must include all the sections with their corresponding page numbers;
Introduction;
Research question (mandatory);
Here you include the arguments that defend the thesis;
Conclusion;
Here, you list all the sources cited throughout the essay.
This structure is very useful for research essay and especially for those that follow the MLA guidelines.
Characteristics of the Different Essay Formats
An essay in the MLA format is written with Times New Roman fonts. Generally, the 12pt size is chosen. You have to use double spaces in all the parts of the essay. Avoid adding spaces between paragraphs. Make sure you leave a one-inch margin from each side of the page. The page numbers have a very particular format. The number consists of your last name and page number. And it has to be inserted as a "header." The set of guidelines for the MLA format is larger. However, these were the most important requirements.
For the APA format, the characteristics must be similar to the previous regarding font, spacing, and margins. The page number differs in format. This is inserted as a "header." It must include a shorter version of the essay's title plus the corresponding page number. Again, these are the most important guidelines for APA format.
Finally, the Chicago format must have the same font as the previous formats. Spacing is also double, with some exceptions like table titles or captions. Page numbers are simpler. Numbers are put as "header" beginning with 1.
These are the characteristics of the most common formats for academic essays. With time and practice, you will master them.
Professional Writing Services are Available
However, if you think that you still need help to format your essays, you can use the service of a professional. Several online companies provide professional writing services for students. You can use their services to improve your essay writing skills. You can use the essays you get from a professional writer as samples. This way you will master more quickly the different formats that were described above.
As a student, you will have many other things to do. Hence, it is recommended not to use much time struggling with the formatting of an essay. Let a professional do it for you, at least at the beginning. When you get more practice, you can do all by yourself. There is nothing wrong with seeking help when you need it. The best way of learning is by imitation. See how the professionals format an essay, and then you do it. Good luck with your essay formatting and writing!