Mercedes Benz Parts: How do I Know If I'm being Fooled?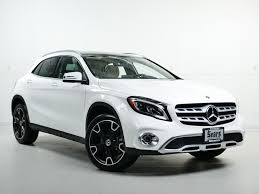 The process of exchanging defective or mistakenly purchased Mercedes parts can be a major headache.
From identifying the problem to replacing the car parts themselves, having that problem takes time, money and effort that could be being used in other areas of your life.
So, to help you avoid damage, here are some tips when your Mercedes car needs the care of a car repair shop.
Check out our tips.
Car parts details and explanations
The first point is basic: Ask the mechanic to detail the defect and explain how it fits your problem.
So don't be impressed by any complicated names, on the contrary. Question what they are, how they work, and request quotes. Then save this data and look for two or three alternatives. Put it in the balance and make your decision.
Beware of procedure
Ask for information about the origin of parts and always require invoice.
Yeah, fake car parts are a very serious problem. And they deserve all the attention you can give at the time of purchase.
Similarly, be wary of very low prices compared to the competition. Check the part certification, check the packaging, check the serial number and require invoice.
Also, make it clear that you prefer parts of your favorite brand. Or, as a last resort, buy the piece yourself on Sparepartstore24.co.uk.
In this case, the workshops usually withdraw the warranty of labor in case of defect in the part.
Talk about the problem
Supply the mechanic with as much information as possible about what you observed in the car. Therefore, describe in detail the noise, chatter, unwanted variations and panel lights. Thus, the professional will have access to everything that is happening and can pass an accurate diagnosis.
Identified the problem, follow the service!
Even if you hear the famous phrase "it will take time, okay?", Stay close to your car. Watch the parts that are removed and replaced, so… pay close attention to everything that is done with your vehicle.
Do not dispose old car parts
Let the mechanic know that you have the custom of guarding old car parts and demand them back. In short, even if you don't have this habit, we consider it very healthy.
Honesty is important
Look for references about the workshop and the mechanic. That is, workshops with a good reputation and many years located at the same address are signs of an experienced business, loyal customers and good time.