How Artificial Intelligence Empowers the Banking Industry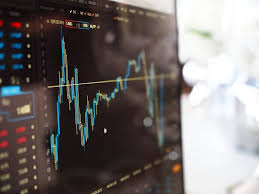 Artificial Intelligence is a revolutionary technology that has taken the global industries by storm. It's impact and usability has empowered the organizations to achieve their goals faster, improve performance, and create innovative products and services. The one industry that has experienced its impact the most is the banking industry. Artificial Intelligence, also known as AI, is rapidly penetrating the banking sector and has transformed traditional banking methods impressively. With sophisticated algorithms in place, banks are now more advanced than ever before. With improved efficiency, they are able to innovate and make informed decisions. Today, the banking sector is an active adapter of this technology and the results are awe-inspiring. Let's take a look at the role of artificial intelligence in the banking sector and how it has the potential to change the future.
What is Artificial Intelligence?
Artificial Intelligence is one of the greatest technological innovations by mankind. It is a fast-evolving technology that is highly sophisticated, smart, and innovative. AI finds its origin in computer science and often referred to as machine intelligence. It is the field of computer science that develops technology with the ability to imitate human intelligence and other human capabilities, such as problem-solving, thinking, and calculating. The innovative technology makes machines capable of performing intelligent tasks that use human-like intelligence.
A typical AI model is created to perform automated tasks using cognitive functions. The prime objective of AI is automating processes and perform redundant, repetitive, time-consuming tasks without the need for human intervention. The machines have the ability to perform these tasks faster and with greater accuracy. It reduces the chances of human error and completes the tasks in a short period of time.
Role of Artificial Intelligence in the Banking sector
Banking and finance sectors are fast developing. A lot of it can be attributed to the adoption of AI. In the era of machine intelligence, banks are making rapid advances and experiencing digital disruption. Some of the latest developments include the deployment of chat bots for improved customer service, robo-advisors as intelligent personal investment assistants, customizes products and services, automated banking processes, and more. Additionally, it is helping banks stay relevant in the age of Fintechs and Mobile technology.
Banks are continuously in competition with each other as well as the rising financial technology. They are always looking for means to improve their customer experience and strengthen the customer base. Using AI technology, banks are successfully able to assimilate information that helps them develop customer-centric strategies.
Personalization and customization: Banks are taking customer experience several notches higher with the help of AI technology that helps them understand clients' needs and expectations better and widen the gamut of services with personalized and customized solutions. Each and every client is different, and the analytics driven by AI helps them cater to each and every one individually.
Digitalization: Banks have undergone a massive transformation, digitalization. Without disrupting the existing structures, the banks have gone digital. This monumental task was not possible without advanced algorithms of AI and IT platforms. It helped banks in digitizing the traditional methods easily and smoothly.
Safety: Security and cyber-attacks remain the most important concern for banks. Therefore, banks are adopting AI platforms that offer greater security and complex security systems that are unbreachable. With AI in place, it is easy to detect any security breach even before it has occurred. Using predictive analysis, the systems can identify suspicious behavior and set out the alarms. These systems are hard to defy and makes banking a safe sphere.
Improved efficiency: Banks sector is highly sophisticated using advanced software and systems. With tools of AI in place, data-intensive jobs are being done faster. Documentation and processing are happening in real-time. This has ensured that the workforce is not burdened by monotonous and tedious tasks. It allows them to focus on other important work that helps the bank in achieving its goals and earning more profit.
Operational cost: In addition, AI has reduced operational cost for banks. The benefit is trickled down to the customers as well. Banks have reduced processing charges for different types of transactions, and they are offering better interest rates than before.
Credit Assessment: Loan and lending are primary functions of banks. However, it required a humongous amount of paperwork, verifications, and checks. This delayed loan approvals. However, times have changed. Artificial Intelligence has helped banks put in place large data sources and analyzing them. Now, it is a lot easier to assess customers creditworthiness and loan approvals have become faster.
Portfolio Management: Banks are using machine learning technology to their leverage. They are creating portfolios and profiles for each and every customer based on their history, investment patterns, credit analyzes and more. This is definitely contributing to enhancing the banking ecosystem.
Wealth management: The wealth management department of banking sector has long struggled with paperwork. With an organized data network, wealth managers can efficiently analyze the data for each and every customer and help their clients make informed decisions. The decisions are largely based on salary and spending patterns. Using a portfolio profile, they are able to support their customers to strengthen their financial health.
Improved compliance: Banks have significant pressure from regulatory authorities. AI can help them meet the standards and keep a check on non-compliant behavior. Without AI, this could be a difficult task as it involves several checks and complex processes. However, AI can simplify the task at multiple levels, making compliance easy and achievable.
Besides, AI is expected has a direct impact on risk management, insurance processes, trading, and investment sector of banking. With Artificial Intelligence being the driving force, it is expected to bring about a positive change. As technology continues to evolve day-by-day, it is predicted to become the next big thing in the banking and finance sectors. There are about hundreds of investors invested in making AI the $1Trillion contributor to the Indian economy by 2035.