How to turn your backyard into a playground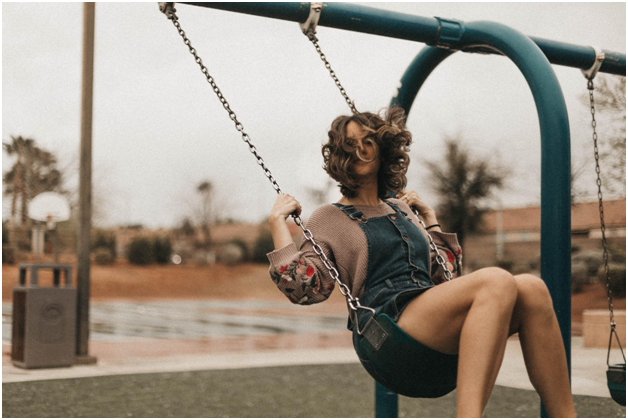 The long summer break is here again and kids would be spending a lot of time at home. Naturally, all kids need a healthy dose of play to aid their all-round development. And energetic as they are, small spaces may not be enough for them to truly flex their muscles. If you have an unoccupied space in your backyard, you would already have observed how much kids love to play outside in the summer.
Perhaps, all you desire is a serene and green backyard with a relaxing armchair. But we all know that won't work for the kids. They are in a constant search of adventure and new ways to play, and you can put your backyard to good use in this regard. When you do so, bonding with your kids would be much easier and your kids may even have more friends in the neighborhood.
Playground equipment and modifications that can turn your backyard into a playground
Chalkboard wall
Kids are naturally creative and drawing is one of the means through which they express themselves. Their books, walkways, and the walls usually bear the brunt of that creative energy. With a chalkboard wall in the backyard, you can channel the energy to a safe place. The chalkboard wall is usually installed on the backyard fence and it'll be solely dedicated to drawing. If you have many kids, you might consider installing more than one chalkboard wall to prevent avoidable arguments.
Backyard tents
Your kids might have done a number on the chairs, tables, and blankets in the house while trying to build their indoor tents. They'll be really happy if they could have teepee-style tents outdoors. Whether they'll use it for their hide and seek games, or they'll just camp inside when the sun gets too hot, backyard tents would always go down well with kids.
Tire swing
If you have a big tree in your backyard, all you need to make the coolest swing ever is an old tire and strong twine. Even if your kids are used to the modern versions of the swing, you can trust they'll still be intrigued by this simple, yet effective version. Interestingly, you can fix the swing horizontally or vertically or have both at different portions of the construction. Even if you do not have a tree, you can get a swing stand from playground equipment dealers.
Mini slide
All kids love the slide and having a mini side in your backyard may be the magnet that'll draw the neighborhood kids to your house. You could opt for a tube slide, wave slide, roller slide, spiral slide, or any of the one thousand and one varieties available. Remember to properly space the entry and pathways while fixing the slide to avoid collisions.
Treehouse
It's a shame this age-long tradition is gradually disappearing in American homes. Treehouses are absolutely fun and they must be present before any backyard play area can earn that name. If you do not have a treehouse in your backyard yet, it's high time you start looking up tips on how to build one. Remember, treehouses are best executed as DIY projects when the resources are available. The kids would be totally proud of themselves for contributing significantly to the making of their first true apartment.
Climbing wall
Climbing walls provide a healthy dose of fun and adventure. It's usually designed as a home version of rock climbing and the exercise could help you kids develop values such as endurance, concentration, and balance. During the early stages of their wall climbing, it would be a good idea to have a mattress around the wall. This would help cushion the falls that are almost inevitable while they are learning the ropes.
Seesaw
Even adults that are kids at heart can't resist watching kids swing 'up and down' on a seesaw. And if their weight won't break the poor thing, they might even give it a try. Having a seesaw in their will thrill your kids and thankfully, it can thrive even in tight spaces.
Outdoor Twister
A Twister game in the backyard could prove useful for family bonding. And you do not need much to make your own outdoor Twister. With a stencil and colored spray paint, you can make your Twister as big as you want. The only downside is that the game would probably disappear after the first rain. But it won't be of much use then. There's little to do outdoors when the summer is over.
Boundary walls and a colorful environment
Your backyard probably has a fence already but you can still designate the play area with boundary walls. It gives it a better look and it restricts children from wandering beyond the designated play area. Asides the various playground equipment you'll buy or construct, you should remember to give the playground a colorful look. Children find colors attractive a dour area would not achieve its purpose.
While constructing your backyard play space, safety should be one of the foremost considerations. Not all the playground equipment mentioned above are appropriate for all ages. You should only opt for the ones that would fit the age and abilities of your kids. Furthermore, kids should never play in their backyard playground without adult supervision. The presence of an adult would make them play responsibly. Importantly, the adult would easily take charge if there's an accident.