Tips for Choosing Your First Vaporizer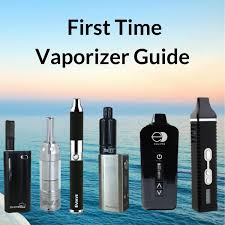 Choosing the best vape is difficult, especially when you first do it. For those who know little or nothing, but want to enter this wave once, here are some quick topics that can help you research your vape.
Cheap is expensive, always choose the original
This may seem obvious, but it's a good idea to emphasize and connect a few warnings about the origin of your vaporizer. In excitement, we cannot worry about whether the store is reliable, who the producer is or whether the price matches the others on the market. Unfortunately, with the success of vaporizers, many profiteers sell fake products at very attractive prices. Although practically the same outside, these products do not have the same technology as the original, let alone quality control. They may experience malfunction or even endanger your health.
Manufacturer
Choosing a well-known and evaluated vaporizer brand helps you avoid future frustration.
Quality of ingredients
Make sure the material used is of good quality on the outside and inside. There are many choices on the market and, of course, some match your profile and purchasing power, but don't let yourself be carried away by excitement and buying without knowing a few details.
For example, chambers (or ovens) made of ceramic or glass and convection heating systems are more recommended for those who want pure steam, the results produced by these ingredients are to taste herbs with extraordinary purity without influence.
Nozzle material must also be considered, a simple plastic nozzle tends to need to be filled more frequently. The herbal compartment and concentrate of each vaporizer must always be kept clean. Good care ensures that your ingredients are not damaged by dirt or the remnants of the previous session.
Function
Vaporizers are increasingly technological and versatile, offering many choices for consumers. To choose your vaporizer, you can search for the following characteristics: temperature range (whether manually adjustable or predetermined level), heating method, compatibility with seasonings and concentrates and preheating times (which can vary from 5 seconds to 2 minutes, in that case, the faster the better)! Heating method affects the taste but before choosing the method, it is important to first choose your favorite vapor flavors. Learn how to choose your favorite vapor flavors.
The charging time and battery life are also very varied, you will find vaporizers that are charged in 45 minutes and others that take up to 3 hours. Just like some support for up to 2 hours of use.
The temperature is fundamental so that the preferred essence can be used in an ideal way, without burning, but at the same time extracting the property in an efficient and homogeneous manner. Dry herbs usually work best at temperatures around 190 ° C, while concentrates require lower temperatures.
The convection or conduction heating method produces differences in the intensity, taste and volume of steam, so look for more information about your preferences. In the case of laptops, higher temperatures (such as 220 ° C) can consume batteries quickly. Some models are equipped with removable batteries, which allow you to charge more than one battery for replacement. The quality of the material has been discussed above, but it can also be applied to additional features and accessories.
Some devices have an external tube for evaporation of water, which changes the level of your experience and refreshes your steam. Others have smartphone applications so it's easy to control temperature, timers, and self-cooling. After all, there is a lot to look for besides legal design.