Glo Yoga and Meditation Online You Can Do Anywhere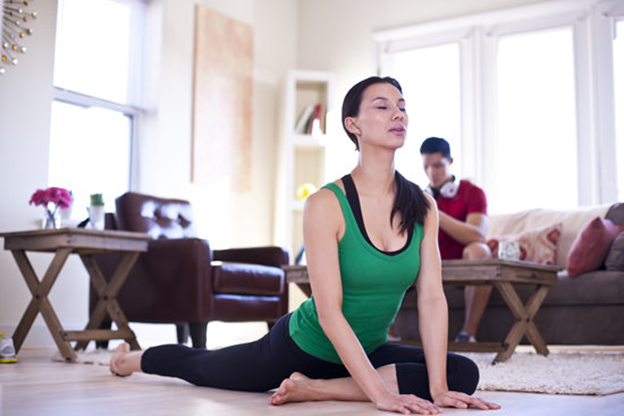 About Glo
With a mission to "create intelligent tools that challenge people to live a fulfilling life" and a vision of "a world in which we all live our true potential," Glo is dedicated to providing the perfectly customized yoga and meditation online experiences for everyone and anyone. With an unbelievably vast and eclectic selection of styles, levels, techniques, practices, focuses, classes, programs, and other opportunities, no matter what your experience, goals, and abilities are, from beginner to expert and from impermanence meditation to chakra cleansing, you can easily find your ideal tools and guides with Glo Yoga and Meditation Online.
Glo is comprised of a global network of certified, knowledgeable, and experienced instructors who are devoted to providing nothing but the best for their clients. Their diverse and practically endless list of audio, video, and written offerings and services in meditation and yoga include mindfulness, mantra recitation, breath awareness, guided visualization, help with sleep, strength building, emotional balance, lack of energy, yoga nidra, yin practice, vinyasa flow, hatha, restorative, and many more.
Courses, programs, and other information can be downloaded to any device, so you can practice absolutely anywhere you choose, anytime, and they even offer a free 15-day trial period to get started. And you can cancel at any time.
Glo Meditation Online
With well over 300 yoga classes and 500 meditation courses, you are certain to find ones that are perfectly tailored for you, your needs, and your goals. Glo is determined to help you find and maintain your own rhythm on your own unique journey to peace, strength, balance, awareness, progress, and whatever else you desire to achieve.
Meditation videos and audio guides make it not only simple but fun to practice a number of different methods at home or even on the go. Everything offered is geared toward training the mind, reducing stress, focusing awareness, and improving the brain, body, and spirit overall.
Glo Meditation Online Classes
You can choose from classes like Kick Your Day Off on the Right Foot, a quick and gentle five-minute guided meditation where you learn to start your day off with awareness, presence, and focus. The entire remainder of your day may drastically improve just by beginning it in this simple yet amazing way.
Another quick, five-minute course called Simple Self-Forgiveness focuses on practices centered around compassion and simple affirmations. You can learn to be more forgiving, comfortable, and at peace with yourself. Miracle Meditation, also just five minutes long, tunes in to receiving miracles by shifting energy and opening up one's interior space. Especially great for when you are feeling disconnected, this class focuses on nourishing the mind and shifting and expanding perspective so that new experiences and miracles open up more readily to you.
Guide Yourself to Sleep has been designed to help release the day's tension, ease the mind, and prepare for deep, restful sleep in just 15 minutes. Another excellent course dedicated to sleep improvement is Reclined Relaxation for Sound Sleep. You get to lie back, get comfortable, and progressively rest and relax every part of your body. This 30-minute session offers an amazing transition from wakefulness to sound sleep that will leave you feeling rested and restored.
The Yoga Nidra for Emotional Balance meditation is perfect for exploring emotions, learning to welcome and balance them, finding total relaxation, and resolving emotional tension at the subconscious level. Using breath awareness and other techniques, this 20-minute class guides you deeper and deeper into your inner world where you can find peace and balance.