Want to Reduce Your Auto Insurance Costs?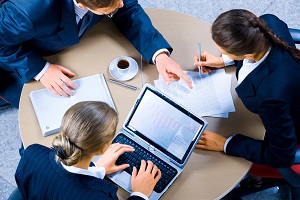 Luckily, auto insurance isn't a fixed cost in your household budgets. There are some things you can do today and over time to lower your premiums without affecting your coverage. You definitely need a good auto insurance, but you don't need to pay more than you have to! If you're looking for cheap auto insurance, there are ways to cut down hundreds of dollars in a year within a few minutes! Sounds unbelievable, right? Read on!
If you know where to look, you can almost always reduce your car insurance bills. Here are 5 tips to help you get started:
1. Drive Safely and Slowly
Auto insurance is any way expensive in the normal course. If you add accidents and violations to your record, it can be even more expensive. By driving carefully and avoiding accidents and violations as much as you can, you can definitely reduce your premium costs. If you already have violations, time will be your friend as they are dropped from your record after three years.
2. Choose an insurance-friendly car
The car you drive can impact your insurance rates in many ways. So when you're in the market for a new car, make sure that the model you buy is insurance-friendly. This means, try to stay away from sports cars or extremely expensive vehicles if you don't want to pay higher premiums. The cost of your collision coverage will rise with the value of your car. Sports car also carry super high insurance charges.
Next, consider a car with lots of safety features. Factors like a security system, anti-lock brakes, airbags, etc. can help you lower your premium costs as well.
3. Take up a Defensive Driving Course
Cheap auto insurance is often given to those who drive really well and probably won't need to make a claim. If your driving record isn't above average, you can consider taking up a defensive driving course to lower your premium. It is important to make sure that the course fees aren't higher than the savings on your premium.
4. Move Closer to Work
When applying for insurance, you'll have to mention the kilometres you commute daily. The shorter your distance, the lower your insurance rates. As you'll be on the road for a shorter duration, it will reduce your chances of an accident. That's why many people look for a job closer to their home when they are changing jobs or take a home closer to work when shifting homes. If you have a work-from-home arrangement, you'll get the biggest discounts.
5. Increase Your Deductible
Though this is a cliché, it is still a valid point and one of the best ways to save money on your insurance. In case of a claim, the deductible is the amount you pay from your pocket before your insurance money comes in. So if you have a deductible of $500 and your accident costs $2000, your insurance company will pay $1500 and you will have to pay the deductible ($500) on your own. With a good driving record and no claims in the last few years, you can save up to $500 by increasing your deductible from $500 to $1000. Make sure to add $500 in your emergency fund so that you don't get into any financial trouble in case of an accident PNAME COM FACEBOOK ORCA.
Cheap auto insurance can be a reality for most car drivers when you apply the right strategies and avail great discounts from your insurance company.
For more information about Best Home Insurance Quotes Calgary and Business Insurance Broker Please visit : Beneficial Insurance Solutions.