Growing Citrus trees: Why they are the perfect house plants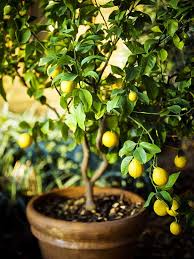 Hobbies don't need to be categorized or picked up by being indoors and outdoors, and if you have to pick one that can be rewarding on both fronts, gardening is the ultimate choice. But indoor gardening can be somewhat difficult than the outdoor one as there are certain criteria to be matched and rules to be followed. You can't also dissent from the fact that an abundance of plants loses their leaves and blooms during the winter, but citrus plants are an exception to this.
Planting citrus trees can be an excellent opportunity to counteract the dormant winter season to provide yourself with beautiful plants. Apart from this, there are other benefits of planting citrus trees as well. Here are some reasons why selecting a citrus tree in your indoor or outdoor garden can be an excellent choice. Have a look
1.Citrus plants flower all year
If you want to liven up the things in the cold of deadly winter, then Citrus is the perfect example! The plant's flowers even bloom in the dead of winter and can make you feel like sunshine smiling on you.
2.Citrus blooms smell great
You can't deny the fact that most people don't prefer to go out in the winter and prefer to stay in their cozy home ambiance. If you are spending most of your time indoors, then the aroma of citrus can leave your home smelling fresh. Even if you have some guests, they will be amazed by how good your home smells.
3.Citrus plants are evergreens
Unlike other plants that shed their leaves, citrus plants are known to provide deep green leaves all around the year, and even in the winters so your indoor garden will look vibrant with leaves and flowers without even any prior maintenance.
4.The plants are easy to grow
You don't need to put your blood and sweat to grow these plants. They are easy to grow and require almost no maintenance. So you can save your effort and time while you harvest the juicy fruits.
5.Citrus plants can purify the air
Are you feeling stuffy with stale winter air? Then citrus plants are there to save your back. Now you don't need to spend hundreds of dollars replacing special air filters because the tiny plants can do the work for you. They can take out the pollutants out of the air naturally and provide your home with more oxygen.
The bottom line
If you are thinking about planting citrus trees then dwarf lime trees, orange trees, clementine tree, lemon tree, and the avocado tree can be the ideal choice. The dwarf citrus trees are adorable and can look like a delight to the eyes. Also, you have other choices as well like the grapefruit tree, mandarin tree, kumquat tree, calamondin tree, pineapple orange, etc. that can be both of medicinal and decorative purposes as well. Sweet, brightly colored citrus fruits can bring sprightly summer in your home in the cold winters.