5 Unique Plexiglass Ideas to Make Retails & Outlets stores Captivating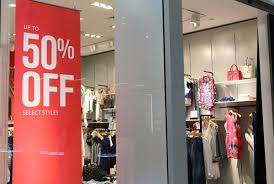 Plexiglass is a material that has been used in the construction of many features within both residential and commercial buildings. They are used in storefront designs because of their high strength which makes them withstand large forces from the external environment. When selecting the type of structure to construct with plexiglass within a commercial outlet, you need to know about the different decoration ideas that you can adapt to. Mostly, plexiglass is preferred for use in commercial outlets due to its security features. It is not easy to break and thus can be used for storefronts. Also, its ability allow in a lot of light from natural sources into the store makes them energy efficient.  Compared to standard glass, the plexiglass material is a more suitable construction material for modern commercial outlets and residential buildings. To understand more about the unique ideas were plexiglass can be used in commercial outlets, read on through the article.

Storefront windows
Having a transparent display of your sore helps to create a business presence within the market. Plexiglas due to its high clarity can be suitably used in the creation of large storefront windows. Windows that are made from a glass allows the customers to view products on display inside an outlet. Also, you can include glass shelves just outside the store that are protected with the plexiglass. Since it is a strong glass, you do not need to worry about displaying invaluable products on display if they are on sale. In a high traffic region, you can use plexiglass that is thick enough to keep intruders off the premises.

Highlighting certain products
Products within an outlet have to be highlighted so that they are easily identified by customers who are interested. Using plexiglass to highlight a product is a great idea that can be used in a modern sore outlet. Usually, a box made of plexiglass is made around the product and LED lighting added. The led lighting helps to illuminate the product while also highlighting it. When a good color of led is used around the plexiglass box, it makes the product more attractive and an attention catcher. When you have the box strategically placed, you might be lucky enough to increase your sales when the customers get attracted to highlighted products.
Protecting invaluable products
In some outlets, they are specialized in selling invaluable products such as jewelry. Such products require a high level of security f they are to be placed on display. Without placing such items on display, customers would not have the pleasure of selecting what they need. Including plexiglass to construct the display, boxes would be a great idea. Even though most such shops use hardened glass, if you have any invaluable product that you would like to protect within your outlet, it would be recommended that you consider a glass box made from plexiglass. It will make your outlet classy as well as provide security.
Protecting edibles
Outlets that prepare foods for customers require plexiglass displays to protect the foods. Food poisoning can occur at any time and could result in fatal outcomes. Foods that are to be sold to customers have to be protected. If you have a food outlet and you need to display the special foods for customers, using plexiglass would make the outlet look elegant, clean and also protect them from being damaged or poisoned by people visiting the outlet with ad intentions. The advantage of putting such foods o display is that they help to advertise your business without a lot of money being set. Any potential customer can see your products.

Product information
Having a product description among other information on clear display can help the customers to understand better what they are buying. A common mistake by sellers in outlets is a failure to include the product information which might be fundamental for the customers. Therefore, small plexiglass boxes can be used for product information display. Also, similar boxes can be used for providing certain information such as brochures or any other information that may deem necessary to potential customers. With such an idea, you can have your product sales skyrocketing within months.
Plexiglass disadvantages
Plexi and acrylic glass is popular among designers due to their high strength that offers security to commercial store owners. However, they still have disadvantages which make them not to be used by homeowners in small homes,
Plexiglass are expensive
Buying Plexi and acrylic glass cannot be compared to the standard glass. Due to their high strength and unique features of clarity and high quality, they are more costly than the standard glass. Even though they offer value for your money, they may not be the best alternative to use in small homes. Also, they are susceptible to staining and scratches If they are not properly maintained. Regular cleaning is required to maintain them in good shape.