Advantages of Migrating to Australia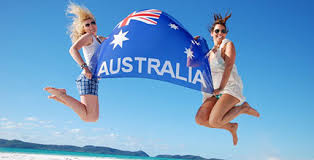 Australia stokes the interest of many people thanks to the country's level of development and the multicultural environment there. A combination of diverse cultures and a decent economy all offer a perfect platform for people to reside in Australia.
The advantages of living in Australia are many, especially for investors or business people looking to expand their brands into the global market.
Here are the top reasons why you should consider setting up shop in Australia.

Beautiful Landscape
Australia is recognized as both a country and a continent. The country's landscape is lovely and is blessed with various different types of natural resources. Forests, sandy beaches, topped with unique wildlife.
This means you'll be up to learn something new about this amazing continent. Moreover, you will enjoy living in an environment that Australia offers.

Diverse Employment Chances
Skilled workers may have a difficult time securing an employment opportunity in their own countries, let alone abroad. When it comes to Australia, the job market is open for everybody, and, as long you're a trained professional, landing a gig won't be that challenging.
Flexible Immigration Laws and Policies    
Australia's immigration policies and rules are more flexible compared to those of other countries. Immigrants can easily acquire work permits. Besides that, the government does not limit the number of visas for skilled professionals.
Another interesting fact is that visitors can easily apply for permanent residence visas without too much struggle. If you're looking for a permit to visit Australia, consult One Visa and professional travel agents will assist you.

Excellent Living Standards
The superb living standards on offer in Australia can be seen as the top reason why most people migrate to this beautiful country. You'll also find decent houses at a cheaper cost than many other first-world countries across the globe.
Additionally, the transport system is well connected and traveling from one point to another is hassle-free. Also, the country boasts some of the finest restaurants, so dining isn't a problem for immigrants.

Education

If you're looking to move in with your family, then education is a factor that you need to consider. The quality and standards of education in Australia are very high, and you can feel assured that your kids will have a great future once they are done with school.
Besides, many world-renowned universities and colleges offer plenty of educational opportunities for people willing to advance their studies.  Also, the government does offer scholarships for immigrant students.

Healthcare

Australia ranks among the top countries globally for an excellent healthcare system. The prices are also friendly, and you can guarantee to receive the best treatment and care from the country's nurses and doctors.
Also, the government covers medical bills for immigrants in some cases. Once you get a permanent visa, then you will enjoy free medical checkups and consultations thanks to a healthcare insurance project run by the Australian government.