Best Gaming Laptops of 2019 to Buy in UK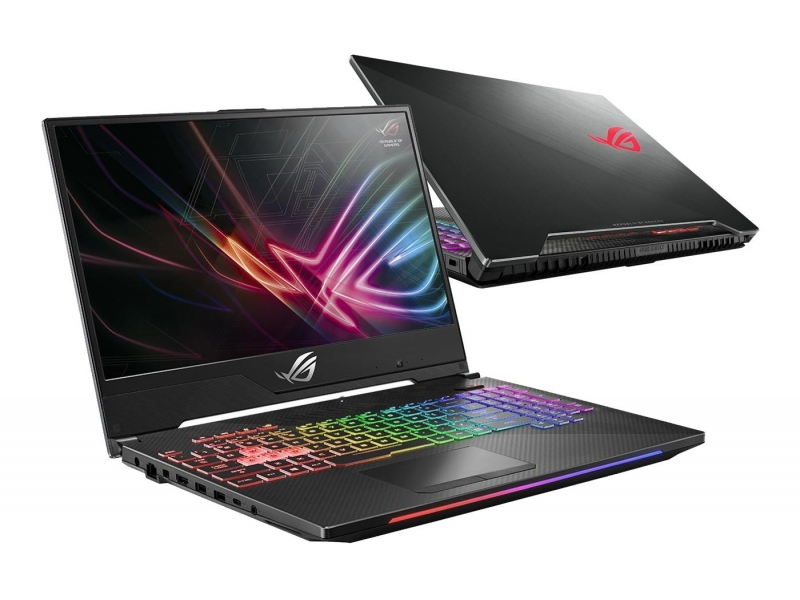 There is an emerging demand for gaming laptops rather than having a full desktop unit for heavy games. Laptops made it easier for everyone to carry them anywhere when they need to play a game. This approach has made companies start producing gaming laptops with high-level configurations. You can buy cheap gaming laptops from our web store. There are so many other places where you can buy gaming laptops in UK. Your choice will affect your experience of the usage. Here are some best gaming laptops of 2019.
ASUS ROG GM501GS
ASUS ROG is one of the highlighted gaming laptops from the company. With an outstanding set of configurations, this gaming laptop obtains the highest points. Intel Core i7 8th generation processor with 16GB Ram and 1TB SSHD + 512GB SSD storage for a lightning speed processing and excellent spacious storage for extra-large gaming setup files. NVIDIA GeForce 8GB DDR5 dedicated graphics card to make your gaming experience tremendous. 15.6" widescreen, high-speed USB ports plus a Thunderbolt 3 technology for 40Gbps bandwidth for data and display signal streams. For all of this, you have to pay £2199 for ASUS gaming laptop.
ASUS ROG Strix
ASUS ROG Strix is the second best gaming laptop in this list. Containing an Intel Core i7 7th generation processor for leading the high-speed functions. The machine maintains consistency for its performance with 16GB Ram and large capacity storage of 256GB SSD. For the gaming process, it has 6GB of NVIDIA GeForce graphics card. Dual fans, RGB gaming keyboard, fast connectivity ports, Long-lasting battery, and widescreen are the main features of ASUS ROG Strix laptop. It an amazing machine that you can buy in the UK. A compatible and reliable system for all-purpose use. The features and performance make its price a little sharp but it worth the cost. You can buy this laptop in £1999.
HP OMEN 15-ce001na
 Another fantastic machine for specifically gaming is HP OMEN 15. A high-quality hardware rich system with having i5 7th generation Quad Core processor. Experience an excellent speed of processing with the help of 16GB DDR4 Ram and keep all your giant files in 1TB HDD + 128GB SSD storage. Almost unlimited storage for your gaming files. NVIDIA GeForce 2GB graphics card for a smooth gaming resolution with 15.6" widescreen. An incredible body with a stylish look. Easy to carry with low body weight. Dual fans for an extra cooling effect. You can purchase this gaming machine in £1200.
Lenovo Legion Y520
Further, we have on the list is the Lenovo Legion. A very affordable gaming laptop that you can have and experience all kind of gaming and movies. Intel Core i5 processor with 16GB Ram and 1TB HDD + 256GB SSD storage. 15.6" crystal display with NVIDIA GeForce 2GB graphics card. Guide your fingers on the keyboard with optional red backlit. It's a perfect machine for the use of every age of the person. Buy this gaming laptop in just £799.