How to travel from Mumbai to Goa?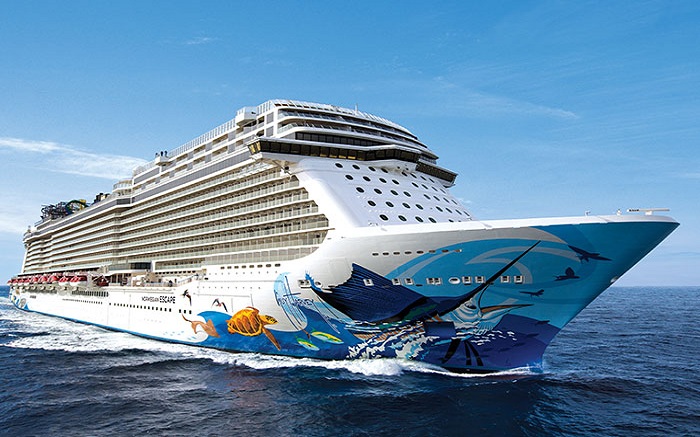 are hunting all possible ways to kick-start your journey from Mumbai to Goa, just dive in.
Goa is the land of vacation. It is the state of beaches, the landscape of backwaters, and the region of cultural heritage. Not just Indian, but there are great number of foreigners who flock to this place to embrace the beauty and to discover what makes Goa irresistibly famous.
Best time to visit Goa
Goa is perfectly fine to visit in all seasons. Well, summers are not that favourable time of year but if you hate crowds, then these are your ideal, off-time vacation months. The winter has Christmas and New Year and manages to grab maximum tourists from all over the world keeping it highly-priced, bustling and lively. If you are a water baby and want to dip into the beaches, watch waterfalls, then book tickets in monsoon.
Best ways to visit Goa from Mumbai
But a dominant factor of any holiday is transportation. How you decide to go on an expedition, that is, by what means do you travel from one station to another can make or break your tour. For your information, there are several factors to consider when you chose a mode of travelling, like the cost, time and fun element.
Here are few famous ways chosen by tourists to ride from the Bollywood home Mumbai to the hottest holiday spot, Goa.Of course, the distance is varying by all means, while the train covers 632 kilometres, the road distance is even lesser with 609 kilometres. The aerial span from Mumbai to Goa is 435 kilometres.
The list goes as-
By Rail
Duration: 12 hours
Cost: Starting from Rs 400 to going up to Rs 1500.
Rails are definitely longer journeys but the experience is unrivalled. You will admire the views, love the service and enjoy meeting different passengers. It's true that trains are purely hectic and you need to book well in advance to get a seat of your choice and be sure of the confirmed bookings. However, it is one of the popular choices among the common passengers due to its feasibility and budget-range. Besides all this, you can find trains on almost all days for these two destinations with the best deals, (especially on the trains that run occasionally).
Some know-to facts:
The main railway station in Mumbai is Chhatrapati Shivaji Terminus, near the Fort area of south Mumbai, and has code CST.
For Goa, the train also departs from Lokmanyatilak Terminus, in Kurla.
And the main railway station of your destination Goa is Madgaon.
By Sea
Duration: 14 hours
Cost: Ticket prices range from ₹4,300 for a dorm to ₹7,650 for a double room
It's time to ditch land and air and sail through the pristine Konkan Coast on the luxurious cruise. India was introduced with the first domestic Mumbai to Goa Cruise in the last October, named Angriya, which is packed by the unbelievable amenities from pools to restaurant and bars, occupying 400 passengers. The cruise liner leaves Purple Gate, Princess Dock of Mumbai at 4 pm and reaches Southern Goa's Mormugao at 9 am, the next day and glides non-stop. Apart from these exciting services, you are able to enjoy the breathtaking scenes of sunset and sunrise.
By Road
Duration: 12 hours
If rail seems restless and jammed to enjoy the tour, opt for cab, car and bus.
Bus-
Cost: The lowest fare is Rs 450 and the highest jumps to Rs 1500. There are over 60 buses from Mumbai running to Goa and multiple tours are organised by different operators every day. The bus starts from the source in different ares, including Vashi, Malad, Sion, Nerul, Chembur, Panvel and Borivali and drops you at Goa in Panjim, Vasco, Madgaon, Mapusa or Mapsa. While the Volvo bus takes approximately 14 hours, the local bus would stretch the duration of travel to 16.
Car-
Cost: The average expenditure in driving a car to Goa is Rs 1300. You must have read before that the distance is mere 600 kilometres but sill we drop the idea of riding to this happening place. Why? Aren't we all a fan of Dil Chahta Hai and how the three buddies drove in a car to the place. The strongly constructed highways, beautiful Western Ghats and the music in the background is going to mesmerise you in awe. There are two routes you can follow:
Via NH 4: Mumbai to Pune by the Mumbai-Pune Expressway-Pune to Satara to Kolhapur to Belgaum (NH4)-Goa
Via NH 66: Mumbai- Panvel- Pen- Kolad- Khed- Chiplun- Pali- Sawantwadi- Goa
By Air
Duration: 1 hour
Cost: Starting at Rs 2500
Now this one is the other convenient option, moreover the fastest mode to reach Goa. If you have lesser time to involve in touring and are going just for the weekend, flights can work for you the best. There are a handful of airlines like SpiceJet, IndiGo, GoAir and AirIndia that opens the booking months before your journey date, at cheap rates. Choose from an array of timings available and fly in between the clouds with exclusive services.
Raise the curtain for your next Mumbai to Goa trip with your favourite choice of travelling. And relish and relax nearby the beaches of Goa and cherish this tropical paradise with the endless expansion of sea.