The Value of a Chief Learning Officer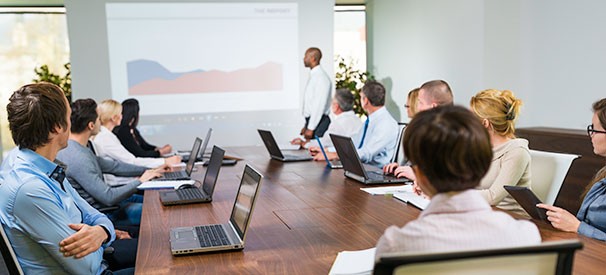 Chief Learning Officer is a new position that has gained relevance in the C-suite and is taking the responsibility of spreading a culture of learning & development.
Relevance of a CLO
In the current business environment, organizations are in a deep need for developing strategies in order to compete for the best talent alongside grooming and retaining it. And, this has given birth to a new position that is capable of bearing the burden of emanating knowledge throughout the organization by formulating effective learning & development programs.
Chief learning officers are solid tools for driving a firm's retention strategy. These days, employees crave to be a part of organizations that are supportive of their career growth and progress. So by developing plans to provide them with sufficient learning opportunities and becoming a catalyst to their success, companies can conveniently attract the best talent and retain it. Moreover, it has also been proven that when you give your staff the chance to widen the horizon of their knowledge and upgrade their skills, it tends to develop a feeling of loyalty as well as oneness amongst them.
Nowadays, employers have to deal with a multi-generational workforce. And, it can be a highly tough task to manage millennials without offering them sophisticated, smart programs that can help them stay up-to-date with the skills that are pertinent to their industry. Furthermore, there is a huge influence of technology over today's young talent who are not only tech-savvy themselves, but, also expect their companies to be up-to-the-mark in terms of the latest technology.
Besides, it is not only the demand of millennials employees that the organization's culture should foster L&D sessions but, employers too feel the same way. Companies these days realize very well how important it is to stay updated with contemporary market developments and make their employees capable enough to face challenges thrown at them by the changes that take place in not just technological, but also, other spheres of work. They have to equip their staff with a certain level of skills set and conceive the next generation of managers and leaders.
The Responsibilities of a Chief Learning Officer
The Chief Learning Officer position is suitable for a team player who has an eye towards collaboration, moreover, he/she must know how to completely embrace eLearning. The CLO's main leadership role is to create a powerful strategy that can drive the direction of corporate along with, goals and policies. By cooperating the Chief Technology Officer and the Chief Information Officer, the Chief Learning Officer disseminates information and knowledge to learners with the help of state of the art technology, social media as well as through HR professionals (instructors). And, like always, it is the duty of the people in the C-suite to bring it all under budget.
A Chief Learning Officer oversees things related to education within the organization, covering training, onboarding, leadership succession, together with in-house L&D. educate and train employees to empower them to advance along their career paths continually changes.