8 Types of Online Startups in the Educational Sector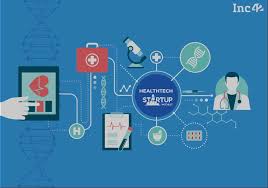 We live in a great time. Today you don't need to have a well-stocked personal library or attend courses in the city center to learn something new. Today's technologies give us thousands of opportunities to gain new knowledge from experts just with a click of a mouse. You can complete distance courses at any time and any place. Mobility provides freedom of choice and comfort: all you need to start the learning process is a comfortable place with Wi-Fi and a favorite gadget. Well, and a cup of coffee for cheerfulness.
The first online educational startup gained popularity in 2012. It was the time when Coursera, EdX, and Udacity have appeared. Most of them were created as a collaboration between American and British universities and colleges. Such projects give students motivation and learning material in an understandable format.
It's not a surprise that more and more entrepreneurs and people involved in the educational sector are interested in opportunities in educational services. Modern online educational market has a great variety of models of startups that successfully run online. Some of them are working as non-profit organizations like Khan Academy, while others offer educational services on a paid basis. In this article, we will show you the basic types of startups.
Free courses with paid certification.
All the course materials are free to use. But if you want to have a confirmation that you have successfully completed the course, you will need to buy a certificate for a certain sum of money (the price may vary). One of the great representatives is Coursera. Typically, the courses are provided by professors and specialists in a specific field of study.
Service proposes full access and a certificate after completing the course for the money. Some of the services like Udemy offer a free intro course and paid advanced lessons. The service has more than 35 000 of tutors that speak more than 50 languages. Any person that has enough knowledge and can create a well-structured educational course may become a tutor. Also, many services provide a basic video lesson and several assignments for free with the further purchase of the subsequent parts of the course.
Paid online degree programs.
Now you can get a degree or earn credits with the help of online university courses. For example, you can get a master degree in computer science from the University of Illinois. The course will consist of several classes, projects, and assignments. The complex of courses is usually cheaper than buying courses separately. The leading representatives are edX, The Open University, OnlineStudies, and Coursera.
Individual classes and workshops.
These services are aimed at creative professions or those spheres where you need to get more practice. For example, SkillShare offers classes and workshops for those who are interested in creativity, business, and technology. With the service you can share insights with the community, get help from a tutor, and learn to apply knowledge on practice. Besides, the service can be accessed by a team from a particular organization. The client pays for a month or year of unlimited access to all classes.
Along with YouTube that has a variety of educational videos, there are special services that offer unique information on a paid basis. It's great for people that have no time for passing a full course. Such services can give brief and exhaustive answers to questions. For example, Grovo offers video tutorials on best practices related to technology, marketing, management, and other topics.
Paid subscriptions to learning content.
Some services have collected a significant amount of content on a specific subject or field of science. It gives an opportunity to find information related to an interesting topic in one place. Typically, such services are available for a month or year paid subscription. For example, Learnable is one of the services that offer access to library content, code samples, learning materials, and video lessons on programming-related topics.
These services are usually aimed at school and college students that have educational gaps in certain subjects. Also, it is helpful when learning a new language and writing programming code. In fact, this niche has various options. For example, TutorMe and Skooli offer a live 1-on-1 help with the means of advanced lesson space for basic school and college subjects. BuyEssay offers expert assistance with various types of academic assignments. Preply and similar services are for those who wish to learn a new language with a native speaker.
Business to business (B2B).
It's educational courses created by companies or non-commercial organizations for corporate learning. There are two ways of monetizing: paid license per user or monthly/annual payment for limited access. Companies can control the learning process of their employees, organize individual training, create learning groups, etc. It may be a service that works only on a B2B basis (e.g., Docebo, Litmos, etc.) or an additional option for corporate users (e.g., Glovo, Lynda, etc.).
Here are some helpful resources if you have just created an educational startup or seek for an idea for your startup:
The list of online courses for future and recent entrepreneurs.
Mashable has published a list of five online courses for entrepreneurs. There you can learn about all stages of project development: from planning to promotion.
The course on Coursera about entrepreneurship.
On Coursera you can find a lot of courses on entrepreneurship. If you are new to it, here you can explore not only the basics.
Where to find help and financial assistance with educational startup.
Where can I go if I need support for my educational startup? The Medium shares the list of the recent edtech funds and accelerators in the world.
Tips for becoming a successful internet entrepreneur.
Just a list of tips that you may find helpful. On StartupNation you can find more interesting information related to online entrepreneurship.
Creating a design strategy and business models.
On the company's website there are many interesting materials about social entrepreneurship. For example, you can play a role play to generate new, sustainable, business models.
The online learning industry has a great room for improvement. The future of learning will be associated with video-content, learning through play, and courses accompanied by virtual reality options. One thing will remain constant – people. Just remember that the main aim of learning is to give accurate answers to questions and understand how to apply new knowledge on practice.